18.05.2017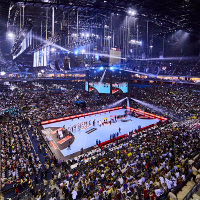 NEWS REPORT: Tickets are once again available for the VELUX EHF FINAL4 in Cologne, , following the return of tickets reserved for the four participating clubs
18.05.2017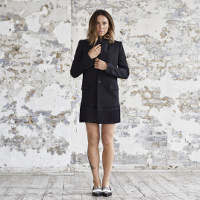 NEWS REPORT: English pop star Melanie C will perform three songs on Sunday at the VELUX EHF FINAL4.
16.05.2017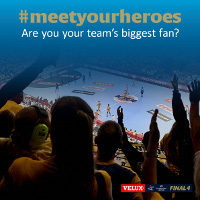 NEWS REPORT: Get the chance to award your favourite handball team at the VELUX EHF FINAL4 in Cologne.
15.05.2017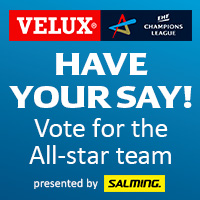 NEWS REPORT: Only until Tuesday 30 May fans can cast their online ballots for the VELUX EHF Champions League All-star team presented by Salming
11.05.2017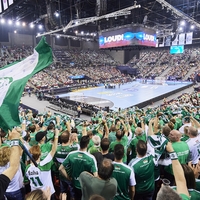 Sold-out arena, global TV audience and a spectacular atmosphere as fans from Hungary, Montenegro, Romania and FYR Macedonia celebrate season highpoint in Budapest
10.05.2017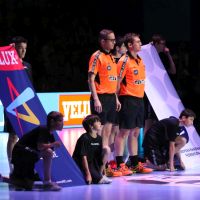 NEWS REPORT: German referees will be in charge of the last game of the 2016/17 club season
09.05.2017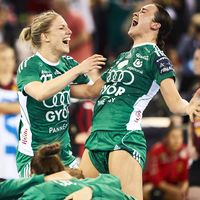 TALKING-POINTS: There were so many talking points that we decided to break from our typical format: here, we present the five most important personalities from the thriller in Budapest.
09.05.2017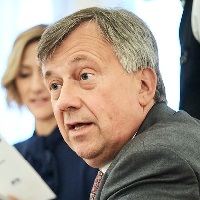 FEATURE: The sold-out Papp László Sportaréna, the joy of the fans: EHF President Michael Wiederer believes the TIPPMIX EHF FINAL4 event is going in the right direction.
08.05.2017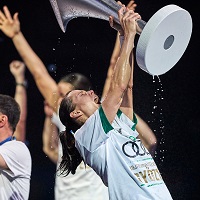 FEATURE: The new title holders were given a rousing welcome home by fans as pouring champagne took centre stage to celebrate Gyor's third EHF Champions League title in five years.
07.05.2017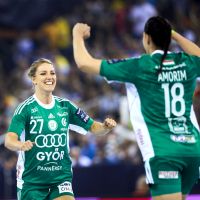 NEWS REPORT: The Croatian finished just two goals shy of 100, Groot admitted they had to sweat bullets for the title but it was all worth it.
07.05.2017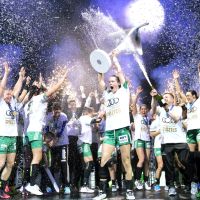 FINAL MATCH REVIEW: The Hungarian champions ascended to the European club throne after beating HC Vardar in extra-time of the final game of the EHF Champions League 2016/17 season
07.05.2017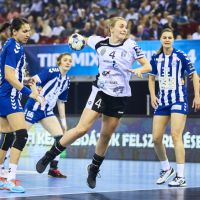 3/4 PLACEMENT MATCH: CSM Bucuresti won the third-place game as Dragan Adzic threw his youngsters to the deep end. Bella Gulldén was once again sensational.
07.05.2017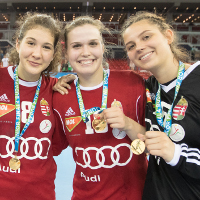 FEATURE: Junior national teams' mini FINAL4 completed an amazing week of handball in Budapest
07.05.2017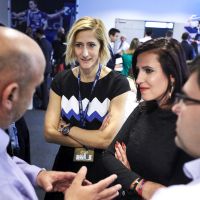 INTERVIEW: Once a world class goalkeeper Katalin Pálinger is now working to further improve the TIPPMIX EHF FINAL4 as vice president of the Hungarian Handball Federation