Superb Szeged force Wisla into submission
Hungarian side MOL-Pick Szeged romped to a well-deserved win at Orlen Wisla Plock after Croatian left back Denis Buntic produced a superb individual performance in the first half, while Zsolt Balogh was lethal from the seven-metre line.
Buntic shines in attack as Szeged thrive from strong defence

Wisla's bright moments insufficient against rock-solid visitors

Polish side commit an avalanche of costly turnovers
GROUP A

Orlen Wisla Plock (POL) vs MOL-Pick Szeged (HUN) 27:33 (12:15)

MOL-Pick Szeged boosted their hopes of reaching the VELUX EHF Champions League knockout stages after an effervescent performance enabled the Hungarian outfit to brush aside their Polish rivals in a largely one-sided contest on Wednesday.
Led by the unstoppable Croatian Denis Buntic, who scored five of Szeged's opening nine goals, the visitors romped into a 9:4 lead before Wisla produced a 5:0 run to level the score with 10 minutes left in the first half.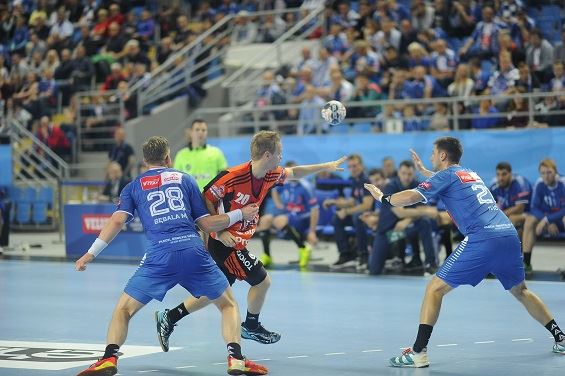 However, it was the home side's solitary bright spell and they soon found themselves trailing again, as Szeged took advantage of Wisla's turnovers to score a barrage of easy goals from fast breaks.
Zsolt Balogh was clinical with seven-metre penalty shots and defensive specialist Thiago Dos Santos scored three successive goals midway through the second half, one of them into an empty net.
Szeged thus turned a slender 18:16 lead early in the second half into a whopping 30:21 advantage as the game headed into the home straight, with Richard Bodo also joining the free-scoring party.
The outstanding Michal Daszek was Wisla's lone beacon of light, doing whatever he could to keep his side afloat, but his heroic solo effort was insufficient for Wisla to match a more resourceful Szeged side.
The visitors seemed to move up a gear whenever Wisla looked remotely like catching up, with Russian playmaker Sergey Gorbok pulling the strings in attack with a flurry of fine assists to his team mates in the last quarter of the game.
Buntic led a pack of 11 Szeged scorers with five goals, while Balogh, Bodo and Mario Sostaric netted four each. Daszek led Wisla with a game-high seven goals from as many shots, with Sime Ivic adding five for the home side.
Post-match statements
Szeged coach Juan Carlos Pastor: "I am very proud of this victory. It is the Champions League so all away points are very important. After the break we controlled the game and we finally found the way how to stop Wisla with a one-player advantage in attack."
Wisla coach Piotr Przybecki: "We started with lack of concentration. We were too slowly against the 5-1 defence of Pick Szeged. I decided to play with an empty goal ... but Szeged is a too smart team and in the second part of the game they knew how to stop us."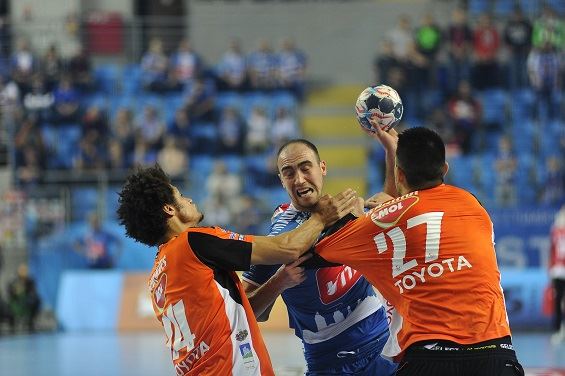 Szeged centre back (and former Plock player) Dmitry Zhinitkov: "It was nice to come here and see all of my friends in good shape. It may look as an easy game from the bench but it was tough."
Wisla right back Sime Ivic: "Pick pretty fast led by three, four goals. We managed to get closer to them, but generally they controlled the whole game and deserved for this victory."
Author: Zoran Milosavljevic / ew