Veszprém suffer first defeat in MOTW, Kielce and Celje have away wins
Paris Saint-Germain are the new leaders of VELUX EHF Champions League Group B after handing Telekom Veszprém their first defeat of the season in Sunday's Match of the Week.
Also, Celje got in the headlines by winning at Kiel, while 2016 champions Kielce ended their away curse in Denmark.
Eight Karabatic goals pave way for PSG but Kempf is match winner

Veszprém fail to take revenge for last season's semi-final defeat

Celje's Malus is a bonus and nets eight times to upset Kiel

Kielce are boosted by experienced stars Aguinagalde and Jurecki
GROUP B:
MATCH OF THE WEEK: Paris Saint-Germain Handball (FRA) vs Telekom Veszprém HC (HUN) 33:28 (19:14)
Paris were shaken eight minutes before the end, but withstood Veszprém's improvement. After five victories and one draw in the current season, Veszprém were defeated for the first time since the VELUX EHF FINAL4 semi-final in May.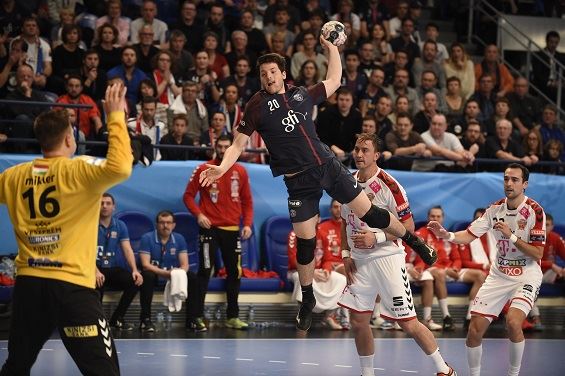 The first half was a pure goal parade in one of the best matches of the current VELUX EHF Champions League season.
Paris scored three straight goals after the 7:6 and from that moment on, had full control of a true Match of the Week.
Nikola Karabatic was unstoppable and scored six of his eight goals already before the break, while his back court colleagues Sander Sagosen and Nedim Remili grabbed the chances to have bigger gaps in the Veszprém defence than expected.
In the final four minutes of the first half, PSG taught their visitors another lesson in full-speed handball, increasing the advance from 15:12 to 19:13. On the other hand, Veszprém were only successful by counter attacks and from the wings.
Over and out from #eluxehfcl #MOTW between @psghand and @mkbveszpremkc pic.twitter.com/4MQuRXM3hz

— EHF Live (@EHF_Live) November 12, 2017
But Veszprém coach Ljubomir Vranjes found the right words during the break. His team defended in a much more aggressive and consequent manner, stopped the PSG back court axis and caused confusion in Paris' attack.
PSG lost their pace and Veszprém reduced the gap goal by goal and were close to turn the tide at 28:26. But this was PSG's wake-up call – as the final stages belonged to young Edouard Kempf, who scored six of the last seven goals for the hosts.
Post-match statements:
Ljubomir Vranjes, Veszprém coach: "We can't say that it was a comfortable win for Paris. In the second half, we played better but we were not as good as what we expected."
Noka Serdarusic, PSG coach: "The second half was quite complicated but we played with our heads and that was the most important."
Mate Lekai, Veszprém centre back: "We did not do enough to come back in the second half. We were with one goal behind but could not come closer than that."
Edouard Kempf, PSG right wing: "We did what we had to do to beat them, especially in defence, with conceding less then 30 goals."
Aalborg Handbold (DEN) vs PGE Vive Kielce (POL) 30:34 (14:18)
After losing their previous three away matches of this season, Kielce took both points at Denmark to make it to the fourth positions of this well-balanced group. Aalborg remain at the bottom with two points.
After an equal start, the 2016 Champions League winners managed to take their first four-goal advance (14:10) in the 23rd minute. Though Aalborg improved and were close at 15:14.
In the second half, Kielce only needed 13 more minutes to take an early decision. A double strike of Michal Jurecki for the 25:19 paved the way to Kielce's first away points in this season. A time-out of the hosts did not change that much, though Aalborg reduced the gap a little bit.
Even eight goals of Janus Smarason could not prevent Aalborg from another home defeat in another one-sided match. Despite many missed chances, Kielce cruised to two points.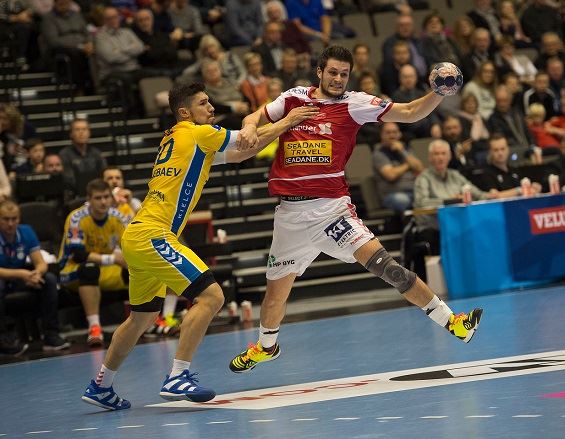 Post-match statements:
Talant Dujshebaev, Kielce coach: "It was a very important win for us, we needed the two points. Aalborg has a great young team, that fights well, and the experience will be really good for them in the future."
Janus Smarason, Aalborg centre back: "At times we could not match their strong physique in defense, and therefore they got to many easy goals."
Aron Kristjansson, Aalborg coach: "Our offence worked well today with high tempo, and we had solutions for their strong 5-1 defence. However defensively we had problems."
THW Kiel (GER) vs RK Celje Pivovarna Lasko (SLO) 26:29 (15:14)
For the first time since 2004 and the second time in total, Celje conquered the Sparkassenarena in Kiel. Boosted by eight goals of Jaka Malus, the Slovenian side took their first away win of this season, bringing them back into the race for a Last 16 spot.
THW were more efficient in their counter attacks before the break, but failed to cast off the bravely fighting visitors. Even the third season goal of goalkeeper Niklas Landin (11:8) did not boost Kiel's confidence. Several times Celje got – but missed – the chance to level the score.
Kiel could constantly feel Celje's breath in their necks, as the Slovenian side played extremely clever and patient in attack, trying to provoke as many Kiel mistakes as possible.
Like in the previous matches, young Branko Vujovic was the hub in Celje's match play. As Jaka Malus scored goal after goal (like Christian Zeitz on THW side), the score was levelled from minute 43.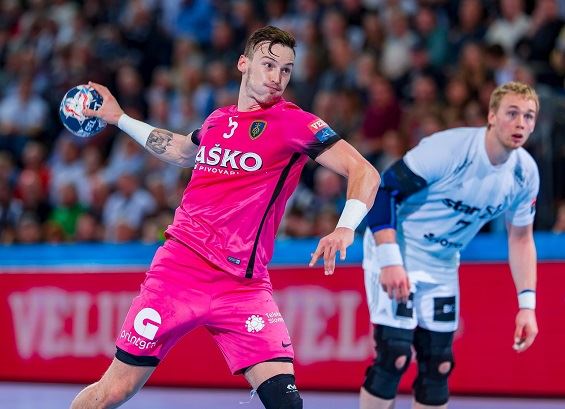 In the final stages, it was former Kiel player Igor Anic, who was the man to cause this upset. The goals from the French line player, combined with the saves of goalkeeper Urban Lesjak and the THW mistakes, were the reasons for Kiel fans to whistle against their team after the match.
With seven minutes to go, Anic extended the gap to 26:23, and even with a man more on court, Kiel could not bridge the gap anymore.
Post-match statements:
Alfred Gislason, Kiel coach: "Celje deserved to win this match. They made only a few mistakes, on the other hand we made a lot. Also, our defence was not good enough to win the match."
Igor Anic, Celje line player: "It was very special for me. Because in Kiel I had the best time of my life. Tonight we made history for Celje."
Branko Tamse, Celje coach: "I can't believe that we did this with the youngest team in history and with a lot of injured key players."
Niklas Landin, Kiel goalkeeper: "Wie made too many mistakes. This was one of our worst matches this season."
Author: Björn Pazen / ew