Veszprém win in MOTW pushes Montpellier closer to early exit
Telekom Veszprém HC did not have many problems winning clearly at home against defending VELUX EHF Champions League winners Montpellier HB in Match of the Week on Sunday.

After 1:1 at the beginning, Veszprém were leading throughout in the last match before the 10-week winter break of the competition.
It was Veszprém's 10th win in 15 CL matches against Montpellier

Veszprém joined Rhein-Neckar Löwen and PGE Vive Kielce in third place, all on 12 points

On three points after 10 rounds, Montpeller are on the brink of elimination

Man of the Match Melvyn Richardson scored nine goals for Montpellier, Andreas Nilsson six for Vesprém
GROUP A

MOTW: Telekom Veszprém HC (HUN) vs Montpellier HB (FRA) 25:19 (15:11)

Veszprém got back in touch with the top, while Montpellier were pushed further towards an early exit from VELUX Champions League Group A in the Veszprém Arena on Sunday evening.

Veszprém took control of the game from the very beginning, leading 5:1 and 8:2 as an impressive start to a first half, which was dominated completely by the home team.

Two timeouts called by Montpellier coach Patrice Canayer could not help the visitors, and neither could Melvyn Richardson, even though he scored Montpellier's first five goals.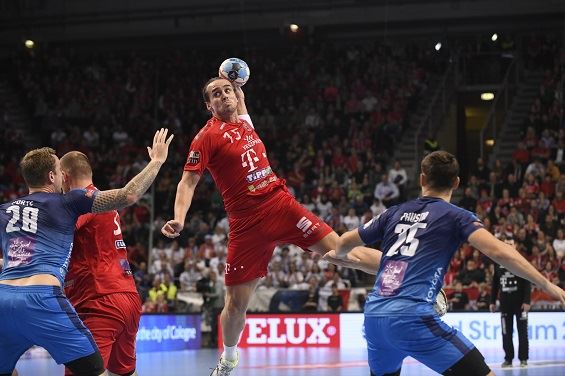 Richardson ended the match with nine goals, and received the Player of the Match award, presented by Uniqa, for his achievement.

Veszprém stayed five or six goals ahead before allowing the defending champions to reduce the gap to four goals by half-time (15:11).
Nikola Portner, who had replaced an unsuccessful Vincent Gerard before the break, gave Montpellier some hope with a series of great saves in the second half, but as Arpad Sterbik in the opposite goal did just as brilliantly, the away team did not close the four-goal deficit.

Also, a direct red card for Blaz Bagotinsek, 10 minutes after the break, did not shake Veszprém, which went on to build a maximum lead of seven goals - before winning by six.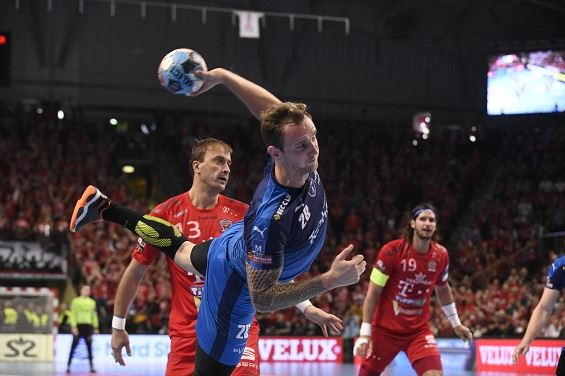 Veszprém coach David Davis praised his players after the match.
"They played a fantastic game. There is not better word for that. They were excellent," said Davis, who has been in charge since early October. "We would like to continue our progression. It is almost two months that we are working together. I think this is the way we need to continue."
His counterpart was obviously disappointed, but acknowlegded that Veszprém deserved the victory.
"They were the better team today," said Montpellier coach Canayer. "We did not start this game well, it was catastrophic. We somehow managed to stabilise our performance but Veszprém were a better team today on the court."
Author: Peter Bruun / ew