Tamse takes over the reins in Zagreb
PPD Zagreb will enter the second part of the season with a new coach. Former coach of RK Celje Pivovarna Lasko Branko Tamse will take over Croatian champions with the aim of progressing further in the VELUX EHF Champions League.
After missing out last season, reaching the Last 16 is the target for Tamse, alongside reaching the Final Four of the SEHA-Gazprom League winning the double in Croatia.
"After Cervar left the club, we had a wish for a coach who knows our players, can speak with them in our language, has experience of leading a team in the Champions League and who wants to work with young players. All of that led us to Branko Tamse and I'm very glad that we have reached an agreement'," said club director Vedran Supukovic.
The former right-wing started his coaching career at Gorenje Velenje where he spent three years. Tamse then moved to Celje and originally took over a junior team, before being offered the senior team job after just two months.
From 2014 to 2018 he won five league and cup titles as well as four Super Cup titles. His time with Celje ended at the beginning of this season, following losses to Krka in Super Cup, then Skjern and PSG in Europe and finally RD Riko Ribnica in the Slovenian league.
Three months since his departure, he is back in action and will sit in Zagreb's hot seat with a deal until the end of the 2019/20 season.
''Zagreb is a new challenge for me. After Gorenje Velenje and Celje this is another step forward in my career. I like to work with young players and in Zagreb, I have that opportunity. I cannot wait for everything to start and I believe that we can achieve good results. One of the most important things for me as a coach is a vision of the club and after the conversation with club management I realised that we share the same vision," said Branko Tamse at Monday's press conference.
Strong foundation
Lino Cervar announced his departure from PPD Zagreb at the beginning of the December 2018, stating that he agreed to lead the club by the end of the year 2018. His wish is to devote himself to the national team and the development of handball in Croatia. Club management and Lino Cervar terminated their cooperation after their most recent European top flight encounter against Motor Zaporozhye and the year has ended with assistant coaches Tonci Valcic and Davor Rokavec leading the team in the SEHA League.
Despite a raft of changes in the summer, Zagreb enjoyed a productive first half of the season with Lino Cervar on the bench, earning three wins, against Flensburg, Celje and Zaporozhye, as well as two draws, against Skjern and Nantes, to sit fifth in Group B of the VELUX EHF Champions League.
"The first part of the season was great for the club and that is a good foundation for what is coming next. We have four important matches in the Champions League and it will not be easy. We want to have a place in the Last 16," said Tamse.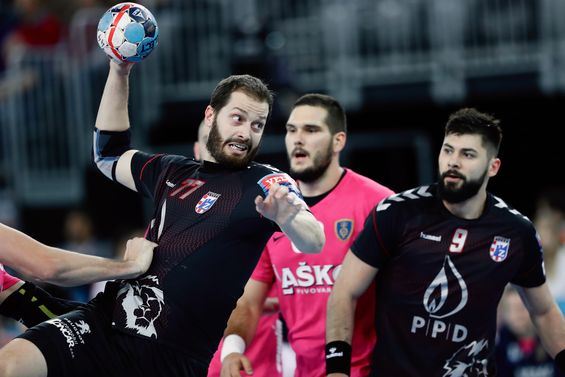 Need for speed
PPD Zagreb and Celje Pivovarna Lasko are traditional rivals and high tensions were ever-present at matches in recent years, but Tamse looks at that as an advantage. For him, Celje and Zagreb are very similar clubs with similar methods. This combined with his knowledge of the players gives him confidence.
"Zagreb is a mix of experienced and young players, we have good quality and can beat anyone. On the other hand, there were few setbacks with matches lost unexpectedly, so now we have to work on that. I would like to continue with the strong defence Zagreb played with so far, but also to make the attack faster, that is my main goal."
What is going to be crucial is how fast he can adapt to the team and how players will react to the changes in a short space of time. The playing system and tactics are not similar to Cervar's, with Tamse preferring fast-paced handball. He is known for his coaching qualities and also for recognising talent, a huge benefit for the Croatian champions, with many talented players throughout the club.
"There is never enough time when you're a coach and you're coming to the new team. We will give our best. Not all players are here due to the World Championship and some injuries, but most of them are ready for preparation. I will also give the opportunity to young players who were not in the spotlight before. I like to work with young players, recognise their talent, effort, and persistence. We will train hard until the first match."
Tamse's first match as PPD Zagreb coach will be against Metalurg in the SEHA League and his first Champions League clash will be at home against Skjern Handbold on 10 February.
Author: Danijela Lemaic / cor