4 teams, 1 spot: Champions League throws off in Slovakia
All is set in Presov to welcome four teams who share the same target: entering the VELUX EHF Champions League 2017/18 Group Phase.
Only the winner of this weekend's Qualification Group 1 event in Slovakia will advance to Group D and join HC Metalurg, Montpellier HB, HC Motor Zaporozhye, Besiktas Mogaz HT and Chekhovskie Medvedi.
Hosts Tartran Presov and Sporting CP are considered favourites against Alpla HC Hard and Cocks on Saturday, and many expect them to set up an all-deciding match on Sunday. All four matches will be streamed live on ehfTV.
Cocks are the only team without group phase experience so far

Presov aim for their third straight group phase appearance

Sporting played group matches in 2001/02, Hard in 2003/04
QUALIFICATION GROUP 1:
Sporting CP (POR) vs Cocks (FIN)
Saturday, 2 September, 13:30 hrs local time, live on ehfTV.com
The Challenge Cup 2016/17 champions from Portugal will open the qualifying group in the first semi-final against Cocks from Finland.
Whilst Hugo Canela's men are the clear favourites, Cocks have the experience of playing in the Tatran Handball Arena last year. However, they remain the only side of the quartet that have yet to qualify for the VELUX EHF Champions League Group Phase.
"We are a year older now, and we have become wiser and more experienced, not least from the tough matches we played last year," Nico Rönnberg tells ehfcl.com.
The Finnish left back scored 46 goals during Cock's EHF Cup campaign last season. The team failed to pick up any points but gained invaluable European experience.
Their traditional training camp in August with the Danish side KIF Kolding København helped them prepare for the special occasion coming up.
"For the club and for me it is obviously a big thing. It is the biggest tournament in handball, and my personal goal is to someday play in the Champions League," Rönnberg says.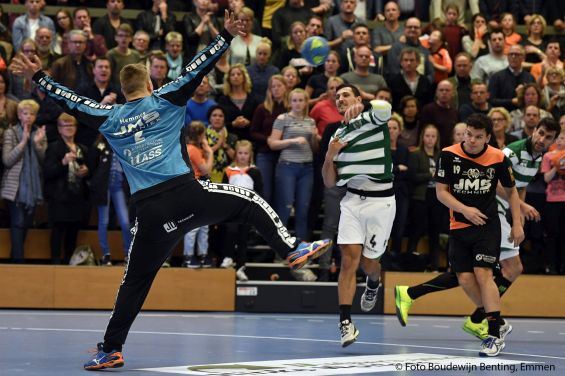 The mood in the Sporting camp went down a bit on Sunday after they lost 26:21 to Braga in the Portuguese Super Cup.
Canela addressed his team with a clear message after the bitter defeat: "We have to improve a lot, and quickly. We have to improve our attitude and we have to be smart."
A must, if Sporting were to end their 16-year wait for playing in the group phase after their previous appearance in 2001/02.
Additionally, right wing Pedro Portela sprained his ankle against Braga.
"We expect a physical game from them," said Sporting line player Michal Kopčo says. " We will count on our weapons: strong defence, rotation and great team spirit. All four teams play with different styles, which makes it more exciting for the fans."
Speaking about fans, Kopčo will have the support of family and friends in Presov as he spent three years at the Eastern Slovakian club.
Tatran Presov (SVK) vs Alpla HC Hard (AUT)
Saturday, 2 September, 16:00 hrs local time, live on ehfTV.com
Tatran will cross paths with the Austrian champions and fresh winners of the Super Cup, Hard, in the second semi-final.
Boosted by last week's triumph in the Czech-Slovakian Cup in Plzen and Wednesday's quality 24:23 win in the opening SEHA league match against another Champions League contender, Meshkov Brest, Presov are the heavy favourites on home court.
However, former Tatran and current Sporting CP line player Michal Kopčo warns that the Austrians should not be underestimated.
"Alpla were preparing two months for Presov," says Kopčo, sharing first hand info from his Austrian team Janko Bozovic.
"Presov are under pressure, they must win. We have no pressure, we hope to win. But still I guess the chances to proceed to the final are 40:60 from our point of view," Hard centre back Gerald Zeiner says.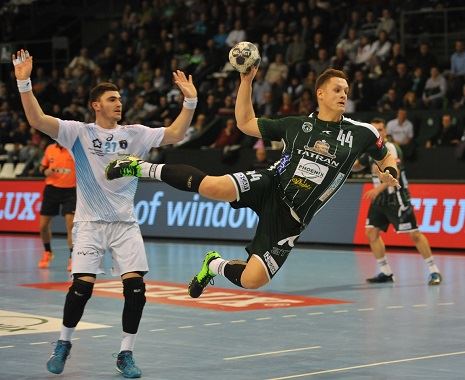 Croatian Tatran coach Slavko Goluža, who replaced Rastislav Trtík, has said that "Tatran will fight in every match until the very last second. Our goal is to qualify for the group stage."
Hard coach Petr Hrachovec shares the same opinion: "Presov are physically strong and have a great defence, but I am sure and confident that we have our chances and will continue our Champions League dream."
No Austrian side have qualified for the group stage since 2008/09, adding extra motivation for the visitors.
What are the main weapons of the most experienced side of this tournament? The outstanding goalkeeper Igor Chupryna made 15 saves against Brest, and organised the aggressive defence and fast counter attacks. And watch out for Dominik Krok, who excelled on Wednesday and replaced Oliver Rábek well.
Some experts think Presov might have a problem with their busy schedule, yet coach Goluža has already showed he has a good sense for rotation.
Author: Tomas Cuncik / ew