Unexpected Elverum win throws Leon into disarray
There will be literally no room for error for Leon in the next rounds as the Spanish team lost yet another game, after their defeat in Round 1 against Velenje. This time, Elverum proved too strong, 30:26.
Skjern and Velenje are now sure to top the group even though they play each other on Sunday, with the winner taking a four-point advantage over Dinamo, Leon, Elverum and Kadetten Schaffhausen.
It was Elverum's first win of the season and seventh overall in the Champions League

Elverum's best scorers came from the 9-metre line: Magnus Frederiksen (6 goals) and Tine Poklar (5)

Leon's top scorer, Juan Antonio Garcia Lorenzana, failed to find the net this time
GROUP C
Abanca Ademar Leon (SPA) vs Elverum Handball (NOR) 26:30 (10:12)
A favourite before the start of the group, Abanca Ademar Leon seem to drift away further and further from achieving their objective.
The tough home win against Kadetten brought back Leon into contention, after their Round 1 loss against Velenje, but the Spanish side were unable to build upon their previous win.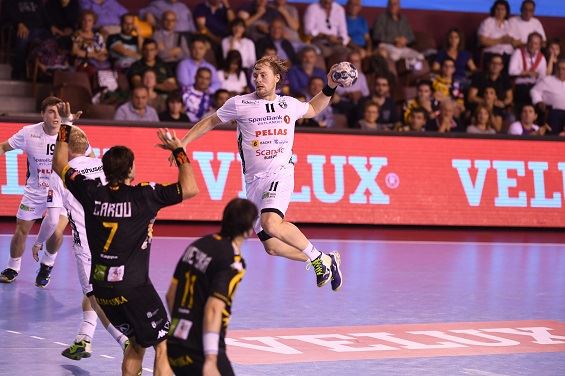 Thing went wrong already before the break. The hosts grabbed a 6:4 lead and Leon scored only four times in the last 14 minutes of the first part, with their attack stumbling and fumbling play after play.
A 25% shot efficiency at the end of the first 30 minutes was not enough, with Elverum taking a 12:10 lead into the second half.
The Norwegian side built upon a 3:0 partial from the first half, spurred by Swedish left back Richard Hanisch, but Leon countered with a 3:0 partial of their own, which took the score from 13:16 to 16:16.
It looked like the Spanish side were back in the game, but the unexperienced Elverum found an unexpected energy stockpile and their exuberant fast play was back, to take a 23:19 lead, with nine minutes to go.
Leon tried everything to keep home at least one point from the game, but Elverum's attack had a quality reply, with backs Tine Poklar and Magnus Frederiksen scoring at free will.
The 30:26 win was a surprise for the Norwegian side, which had lost twice so far, and it left Leon with a must-win game next round against Skjern, arguably the toughest team in the group.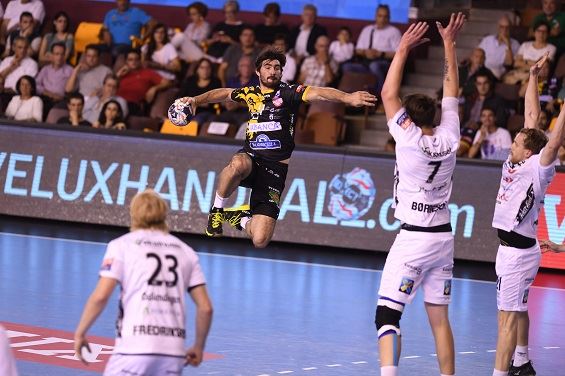 "Ademar thought we were weaker and maybe they they were a bit overconfident," Elverum coach Michael Apelgren said. "We were afraid, we played in Spain and with many young players, but Ademar made many mistakes at the beginning and we managed to stay in the lead."
However, Leon coach Rafael Guijosa said "we never thought that the other team was inferior, and we have always respected other teams, in this case Elverum. It was a good ocassion to stay in the second place but we have missed many shots."
Author: Adrian Costeiu / ew