Montpellier look to extend their winning streak
As the rankings are starting to settle, every result is more and more important. Therefore, both Skjern and Leon have little room for mistakes, as they clash in what promises to be the highlight of this group round.
On the other hand, Montpellier's 100% record is likely to be tested in Turkey, where Besiktas look to extend their two-game winning streak.
Elsewhere, Elverum and Dinamo are fighting for a chance to remain in the hunt for a play-off berth, while Motor host Metalurg, as the Ukrainian side want to fend off the challenge from Besiktas and Sporting.
Skjern has the best attack in the VELUX EHF Champions League, with 100 goals scored in three games
Skjern success would see Leon four points behind the Danes with only six games to go in the competition
Montpellier have conceded only 66 goals in three games, the best defensive record alongside Vardar until now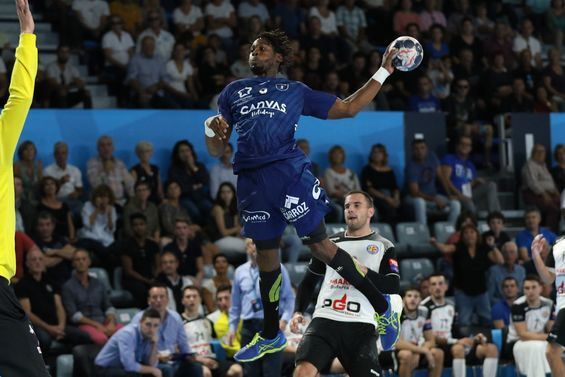 GROUP C
Skjern Handbold (DEN) vs Abanca Ademar Leon (ESP)
Sunday 8 October, 15:10 local time, live on ehfTV.com
Skjern's impressive eight-game unbeaten streak in all competitions was halted after their surprising defeat, 31:29, in the previous round against Gorenje Velenje.
The Danish side are now second in the group and facing an important game against Ademar Leon, the struggling Spanish side who have only two points after three rounds.
Both teams had away games in their domestic leagues in midweek, but Skjern had to work harder than Ademar for their win. While the Danish side only registered their success after a tough second half, which put them 29:26 ahead of Aarhus, Leon managed to enjoy a 35:20 walkover against Zamora.
"We slowly are getting better and better out there. We particularly played better in the second half against Aarhus, and we are expecting more of the same against Leon," said Skjern's veteran Anders Eggert.
If Leon want to achieve at least a draw in Denmark, their game plan needs to focus on defence and stopping the powerful Skjern attack.
The Danish side is the only one to score 100 goals in the first three rounds, being more efficient than powerhouses like Barcelona or Veszprem.
Leon will welcome back left back Juan Jose Fernandez Sanchez, who took part in his team's win against Zamora and will likely feature for a few minutes, after a long rehabilitation from injury.
Elverum Handball (NOR) vs Dinamo Bucuresti (ROU)
Sunday 8 October, 17:00 local time, live on ehfTV.com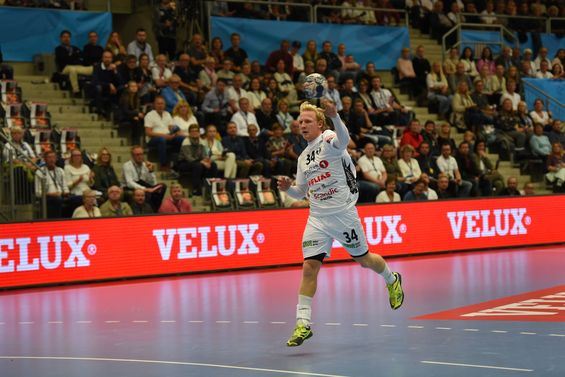 GROUP D
Besiktas Mogaz HT (TUR) vs Montpellier Handball (FRA)
Sunday 8 October, 15:00 local time, live on ehfTV.com
A step-by-step approach is what Besiktas have planned in the past seasons and the Turkish side are eager to progress for the first time from the group stage. Last season they finished third, with four points less than second-place Motor Zaporozhye.
The Turkish side tied their best-ever winning run in the VELUX EHF Champions League with away wins against Metalurg and Chehovskie, their first-ever two-win run in the competition.
However, Besiktas' real test will come at home, where they have already lost against Sporting - an unexpected result after the Eagles managed four wins from five games last season.
The French side is one of the four teams that has a 100% record after three rounds and is looking to extend it, with their eyes firmly on a fourth consecutive Last 16 berth.
Montpellier have brushed off their opponents with panache, with their +22 goal difference being the biggest one in the VELUX EHF Champions League at the moment.
Moreover, the French side has been virtually unpassable, being tied with Vardar in the best defense classification, with only 66 goals conceded.
HC Motor Zaporozhye (UKR) vs HC Metalurg (MKD)
Sunday 8 October, 16:00 local time, live on ehfTV.com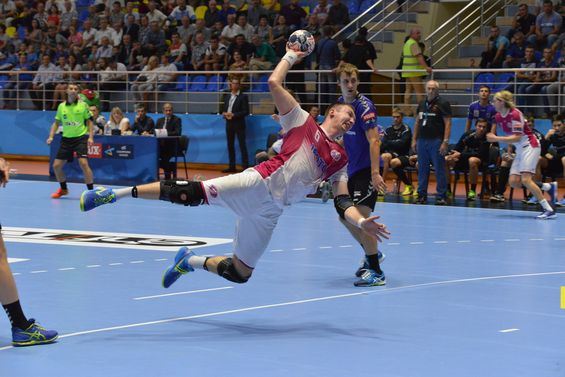 Author: Adrian Costeiu / ap