Ademar, Sporting face crucial matches
Skjern and Elverum have grabbed important wins in Group C in the midweek clashes, but there is still plenty to play for in VELUX EHF Champions League Groups C and D this weekend.
Ademar Leon host Gorenje Velenje and the hosts will try to catch up with their Slovenian opponents. In Group D, Besiktas pay visit to Sporting CP in what could be the last chance for the Portuguese side to dream big.
Ademar can draw level with Velenje in second place of Group C

Montpellier aim to maintain perfect record when travelling to Skopje

Sporting seek win against Besiktas to keep hopes of play-off alive

Motor to visit Chekhovskie in Group D opener on Saturday
GROUP C
Ademar Leon (ESP) vs RK Gorenje Velenje (SLO)
Saturday 11 November, 19:30 hrs local time, live on ehfTV.com
In the only Group C match remaining this week, Ademar Leon are trying to level up with Velenje in the standings, and thus keep realistic hopes of qualifying for the play-offs.
In Round 1, Velenje recorded a dramatic 23:22. Both teams will remember that match when they meet again in Palacio de los Deportes de León.
"The most important thing is that we are a great team both on and off the field. We fulfil the tasks given to us individually and help each other for the success of the team," Velenje right back Nejc Cechte is quoted on the club's website.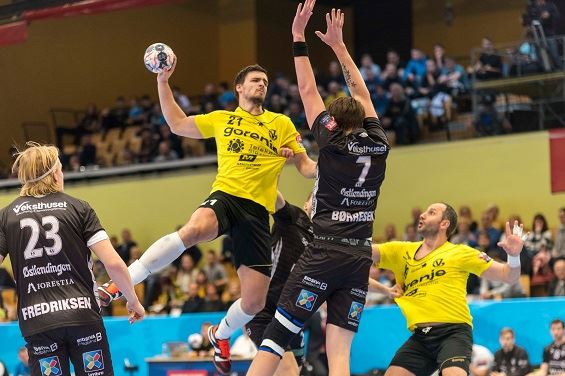 Coach Zeljko Babic is known for a good game plan, focusing on organised and effective defensive work, where Cehte is one of the main pillars.
No wonder the Slovenian team have conceded the fewest goals in the group so far.
On the other hand, defence is something Ademar need to work on together with the efficiency in attack.
The Spanish side will mainly rely on the combination of fast breaks, passes to the line player and nine-metre shots from Federico Vieyra and Juan Jose Fernandez.
They succeeded against Dinamo Bucuresti but their display was not convincing. They will need a robust display on Saturday to overcome the Slovenian opposition.
Round 7 results in Group C:
Elverum Handball (NOR) vs Kadetten Schaffhausen (SUI) 26:22 (12:9)
Match report
Dinamo Bucuresti (ROU) vs Skjern Handbold (DEN) 23:36 (8:18)
Match report
GROUP D
Sporting CP (POR) vs Besiktas Mogaz HT (TUR)
Saturday, 11 November, 18:00 hrs local time, live on ehfTV.com
Last week the Portuguese side gave a hard fight to the undoubted leaders of Group D, Montpellier. But their focus will now on what might their last chance to keep hopes of a play-off spot.
Right wing Pedro Portela was Sporting's best scorer with eight goals when they defeated Besiktas 30:26 in Round 1. Besiktas pays visit to Pavilhao Joao Rocha determined to take both points after their home defeat to the Lisbon team.
"We know they want to come and win, but we will do everything we can to continue the possibility of going forward in the Champions League. With the support of our fans we have good chances of the victory," Portela is quoted on Sporting's website.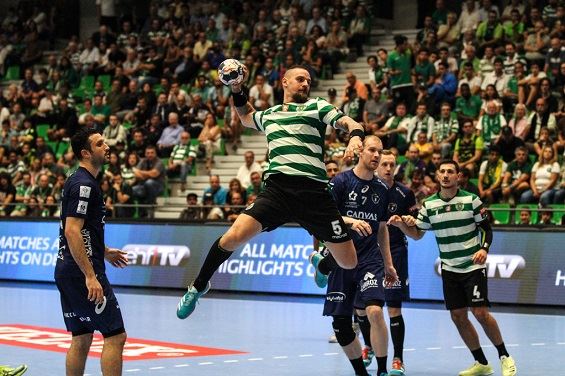 "Whenever we improve the defensive process, we can do more counter attacks, we will calm down and that translates into goals," Portela says.
Neither of the teams are in great European form. Sporting have lost four of their last five Champions League games, while Besiktas are winless in their last three matches.
Sporting will have to make life difficult for the best Besiktas scorer, Ramazan Döne, who netted 10 times in their first meeting and 37 overall. Also, 27-year-old right wing Faruk Vrazalic seems to have picked up fine form.
Other Round 7 matches in Group D:
Chekhovskie Medvedi (RUS) vs Motor Zaporozhye (UKR)
Saturday, 11 November, 16:00 hrs local time, live on ehfTV.com
HC Metalurg (MKD) vs Montpellier HB (FRA)
Sunday, 12 November, 19:00 hrs local time, live on ehfTV.com
Author: Tomas Cuncik / ew