Veszprém take on Kielce in must-see throwback to 2016
Group A threw off with a high-octane midweek game between Rhein-Neckar Löwen and Barça Lassa (35:34). And there is bound to be more excitement in the first weekend of the new VELUX EHF Champions League 2018/19 season.

The Match of the Week on Saturday is pitting Telekom Veszprém HC against PGE Vive Kielce, two powerhouses that know each other well - not just from that thrilling 2016 final, which the Polish side ultimately won 39:38 after a penalty shootout.

Elsewhere, Montpellier HB start their title defence against the 2017 champions, HC Vardar.

In Group B, 2018 finalists HBC Nantes are starting against SG Flensburg-Handewitt while reinforced MOL-Pick Szeged are travelling to HC PPD Zagreb.

GROUP A

MOTW: Telekom Veszprém HC (HUN) vs PGE Vive Kielce (POL)
Saturday, 15 September, 18:00 hrs local time, live on ehfTV.com
Veszprém are eager to bounce back after a disappointing season, with newcomers like goalkeeper Arpad Sterbik, left wing Manuel Strlek and centre back Kentin Mahe.

Kielce won their sole VELUX EHF Champions League title three seasons ago, after an electrifying final against Veszprém.

The sides have met nine times in the Europe's top flight, with Veszprém winning six matches and Kielce two.

Irrespective of their off-court troubles, Kielce look stronger than ever, with coach Talant Dujshebaev penning an emotional motivational letter to players and fans.

Kielce have won their three domestic league games so far this season by an average of 9.3 goals, while Veszprem won twice with an average difference of 13 goals.
Montpellier HB (FRA) vs HC Vardar (MKD)
Saturday, 15 September, 17:30 hrs local time, live on ehfTV.com
The two most recent champions face off in Montpellier where the current title holders host the 2017 winners.

Vardar lead the head to head, winning three of their previous five duels, but Montpellier won the most important match - last season's semi-final at the VELUX EHF FINAL4 in Cologne.

Spanish coach Roberto Garcia Parrondo is set to make his VELUX EHF Champions League, replacing Raul Gonzalez on the Vardar bench.

Vardar have started well in the SEGA League, winning all three matches so far.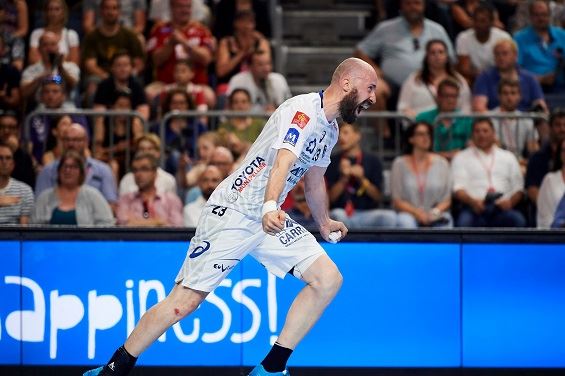 IFK Kristianstad (SWE) vs HC Meshkov Brest (BLR)
Saturday, 15 September, 19:30 hrs local time, live on ehfTV.com
Kristianstad and Brest also met in the group phase in 2016/17, with the Swedish side failing to record more than a draw against their Belarusian opponents.

Both sides are unbeaten this season: Kristianstad won three games in the domestic league, while Brest had three wins in the SEHA League.

Playing their 45th match in the VELUX EHF Champions League, Kristianstad are after their 10th win.

Kristianstad had to replace regulars Albin Lagergren, Tim Sørensen and Gunnar Steinn Jonsson, who all left after the 2017/18 season.
GROUP B
RK Celje Pivovarna Lasko (SLO) vs Skjern Handbold (DEN)
Sunday, 16 September, 17:00 hrs local time, live on ehfTV.com
Celje and Skjern have never played each other before in the VELUX EHF Champions League.

Celje's goal this season is to qualify for the Last 16, which they have failed to do for the past four seasons.

Skjern face a tough trip as fellow Danish side Aalborg as well as European powerhouses Kielce and Löwen all lost at Celje in recent seasons.

Celje have lost Spanish left back Daniel Dujshebaev after his club, Kielce, ended the loan construction.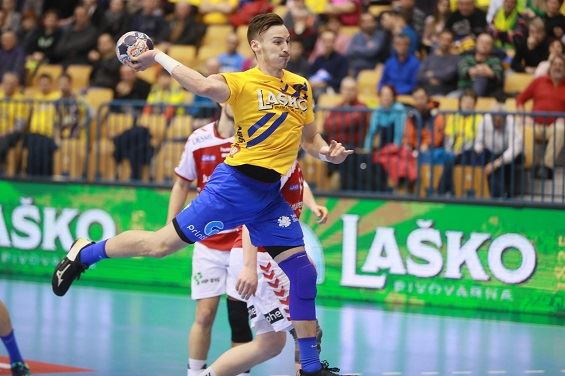 HBC Nantes (FRA) vs SG Flensburg-Handewitt (GER)
Sunday, 16 September, 19:00 hrs local time, live on ehfTV.com
Flensburg lost to Montpellier in last season's quarter-final but they usually do well against French opponents, beating Montpellier and PSG multiple times over the last three seasons.

Nantes have been undefeated at home in European Cup competitions since November 2016.

Both teams have had a perfect season start in their domestic leagues, with Nantes winning their first two and Flensburg their first five matches.
HC PPD Zagreb (CRO) vs MOL-Pick Szeged (HUN)
Sunday, 16 September, 19:00 hrs local time, live on ehfTV.com
Zagreb and Szeged also met in the group phase last season, with the Hungarian side winning both at home (30:28) and away (28:23).

Szeged also lead the all-time head-to-head statistics with six wins from 12 matches, while Zagreb won four.

It will be the first international showing for Szeged's high-profile signings, including former Vardar players and 2017 champions, Joan Canellas and Jorge Maqueda.

A new venue is welcoming VELUX EHF Champions League handball as the match will take place in the Dvorana Gradski vrt in Osijek instead of the hosts' usual homebase, the Zagreb Arena.
Author: Adrian Costeiu, Kevin Domas / ew