Leon jump into top spot with solid defensive display
Ademar Leon's reward for a win over battling Thun is sole leadership of VELUX EHF Champions League Group D, but a trio of teams sit just a single point behind them.
10 goals from Alexander Westby inspired Norwegian champions Elverum to a fourth consecutive victory, putting them back in the mix for a top two finish.
There is now a three-way tie in second place after Plock's victory over Dinamo puts them level on eight points with their visitors and Elverum.
5:2 run in the final 15 minutes finally allows Leon to break free from their Swiss visitors
Fourth consecutive win put Elverum back in play-off contention
Plock hold on to gain a measure of revenge over Dinamo
GROUP D
Riihimäen Cocks (FIN) vs Elverum Handball (NOR) 25:28 (12:15)
Having been so cruelly denied a point in the reverse fixture three weeks ago, Cocks came flying out of the blocks, opening up a 4:1 lead by the fifth minute.
Elverum eventually found their feet, however, and went on a 5:0 run which soon turned the game on its head.
Riihimäki managed to stay in touch for much of the first half, with the prolific pair of Nico Rönnberg and Teemu Tamminen again doing much of the damage in attack, but eventually Elverum broke free and took a three-goal lead into the dressing room.
The sides traded goals for most of the second half, before Cocks pushed to level one last time.
They got within one goal at 24:23, but Elverum's top scorers, Alexander Westby (10 goals) and Sigvaldi Gudjonsson (eight) took control to settle the away side's nerves as they held onto their lead and the two points.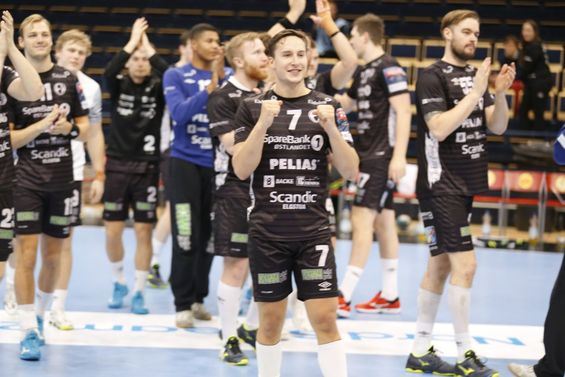 Orlen Wisla Plock (POL) vs Dinamo Bucuresti (ROU) 29:28 (14:12)
The opening exchanges of this top of the table clash saw the sides trade scores and it took until the 13th minute for Plock to open up the first significant lead as the game's top scorer Michal Daszek (eight goals) made it 7:4, ending a series of fast breaks and incisive attacking.
Dinamo remained calm, however, and when Plock's Jose de Toledo was given a red card in the 19th minute for a poor challenge on Alouini in mid-air, the Romanian side had a golden opportunity to turn the tide.
But that decision only seemed to spur the home side on further as they extended their lead to four for the first time in the match, before holding a 14:12 advantage at the break.
The second half was a true game of cat and mouse with Dinamo hunting their hosts, Plock opening seemingly safe leads, only to see Bucharest at their tail once again.
Dinamo looked set to reel their opponents in on a couple of occasions, but huge disciplinary issues, namely nine two-minute suspensions, stood in their way.
Slovenian right back Ziga Mlakar scored three of Plock's final five goals, which proved decisive as they held on for a 29:28 win to join Dinamo and Elverum on eight points.
"Defence and fast breaks are the key to victory. In these two aspects we played very well and I am fully satisfied," explained winning coach Xavier Sabaté.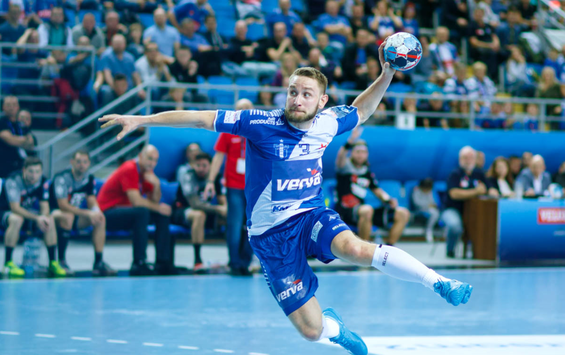 Abanca Ademar Leon (ESP) vs Wacker Thun (SUI) 24:21 (14:12)
Following three one-goal defeats on the trot, Thun were in no mood to waste a second as they raced to a 2:0 lead in the opening minutes.
Ivan Wyttenbach and Philip Holm scored all of Wacker's opening seven goals, a sign of things to come, as they traded punches with the home side.
Thun gave as good as they got throughout the match and even a two-goal half-time deficit would not deter them as the Swiss champions soon drew level and remained neck and neck, the score at 19:19 heading into the final quarter of the match.
That is when Leon stepped up a gear in attack, forcing numerous gaps in the defence to score, or win penalties which were beautifully put away by Mario Lopez.
Their defence improved considerably as well, conceding just two goals in the final 15 minutes, helped also by some solid goalkeeping by Dino Slavic. The Spanish side ran out three-goal winners and jump into first play in Group D for the first time this season.
Author: Chris O'Reilly