Nantes and Szeged recover from bad starts to snatch points, Paris beat Zagreb
Both games in Group A were nail biters, as Nantes recovered from a bad start of the game to take the points in Skjern, grabbing a Last 16 spot along the way. Meanwhile, Szeged struggled to find their rhythm against Zaporozhye, a team that had already given them a hard time in the first leg of their head-to-head. But their experience was crucial in the last seconds, securing them a one-goal win that leaves them still hoping for first place in Group A.
Bjarte Myrhol was Skjern's best scorer with eight, while Kiril Lazarov netted six times for Nantes.
With 11 points, Nantes are now sure of taking part in the Last 16.
Mario Sostaric was Szeged's highest scorer with nine while Zaporozhye's Soroka netted six times.
This was Paris' sixth win at home this season in the VELUX EHF Champions League
Top scorer of the game was Paris' Uwe Gensheimer with 9 while Zlatko Horvat netted six times for Zagreb
Paris, with 22 points, are one point short of securing first spot in Group B
GROUP B
Skjern Handbold (DEN) vs HBC Nantes (FRA) 32:34 (17:15)
The first five minutes set the tone for the rest of the first half. During this time, the visitors did not manage to score a single goal while Skjern netted four times, including twice into an empty net.
Even if last year's finalists Nantes managed to overcome this bad start, they still were four goals behind for most of the first period, unable to stop both wingers - Anders Eggert and Rene Rasmussen - the former scored five times in the first half, including four from seven metres, while the latter scored three to ensure Skjern's qualification hopes were alive at half-time with a two-goal advantage (17:15).
The second half was completely different as Nantes' defence was much more efficient after the break. By stealing the ball, even one man down in defence, the visitors came back on the score board, as Kiril Lazarov and Julian Emonet scored on fast breaks.
Despite Bjarte Myrhol's best efforts (the Norwegian scoring eight overall) Skjern were gradually losing the momentum and, conceding a 0:5 run, they were down by one for the first time in the 49th minute (27:28).
The hosts rediscovered their hope for a moment, but Kevin Bonnefoi, in only his second game ever in the Champions League, was decisive with two saves in the last moments of the game, before Olivier Nyokas made sure the two points were going to Nantes forty seconds from the final buzzer (34:32).
Eggert pointed to an important phase of the match which he is sure decided the match, "Through most of the 60 minutes we played a good match, where we followed our tactics. Until 27:23 we only had a few mistakes, and in the second half we also got Tournat more under control. But in the crucial minutes of the game, Nantes were more cool than we were, and at the same time we had a hard period. That ended up being decisive for the result.
The veteran Skjern winger also outlined his team's pathway to the Last 16 which he believes is still achievable, "Our situation right now in Group B is not surprising for us. We have been expecting all the time that we would have to beat either Zagreb or Zaporozhye away and then beat Cejle at home ground in the last round. That scenario is still the same. As I see it, we still have every reason for maintaining our belief in reaching the next stage."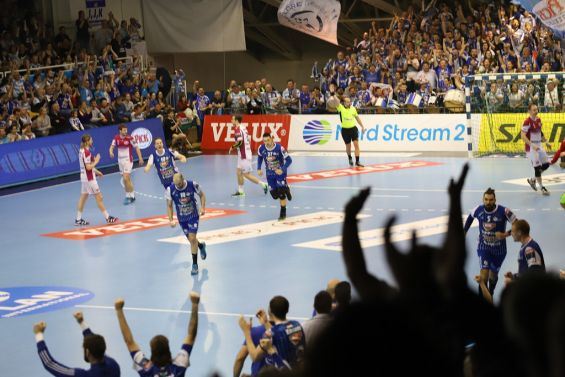 MOL-Pick Szeged (HUN) vs HC Motor Zaporozhye (UKR) 30:29 (12:15)
Never in the first half were Szeged ahead on the score board. Maxim Babiched netted the first goal for Zaporozhye before Igor Soroka gave them the first real advantage a couple of minutes later with a seven metre shot (3:1).
The Ukrainian side proved to be particularly clinical in defence this afternoon, only conceding six goals in the first 19 minutes of the game. At that point, Barys Pukhouski scored his first goal to put the visitors ahead by four goals (10:6).
If Juan Carlos Pastor was trying many tactical options in order to break his opponent's defence, they did not quite work out. Only wingers Mario Sostaric and Stefan Sigurmansson were finding their way to the net, scoring three each in the first half. But that wasn't enough as, at the break, Zaporozhye remained ahead by three (15:12).
Szeged came back from the dressing room looking completely different. Where they once looked sleepy they were now aggressive and backed up by an excellent Mirko Alilovic between the posts. The Croatian saved a couple of shots, allowing his team mates to score on the other side of the court.
Richard Bodo was instrumental in Szeged's comeback into the game, with seven goals and a strong defensive presence. Mario Sostaric carried on with his festival of shooting, scoring nine including the equaliser at 23:23 at the 49th minute. The right-winger was also very important in the last seconds of the game, scoring another equaliser at 29:29 before stealing a ball which Dean Bombac converted.
Zaporozhye had the opportunity to draw level, but in the end, Pukhouski's shot was stopped by Alilovic, giving Szeged two unexpected points.
Losing coach Juan Carlos Pastor was not happy with the perforamance despite victory, "We had a very bad match today. If we have seven grades, we played with four. We had a lot of mistakes in defence. Motor played very well. We started good in second half. In this period we was (sic) better in defence. We showed our character with this victory. We are MOL-Pick Szeged, we want to write history, so we would like to win every match."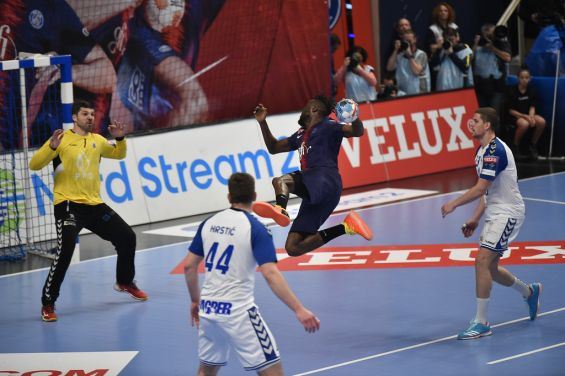 Paris Saint-Germain HB (FRA) - HC PPD Zagreb (CRO) 33:28 (19:13)
Paris are still unbeaten since November 2014 at home in the Champions League, and tonight they extended their run by winning against Zagreb. Paris once led by eight, but the Croatian side came back to within three in the dying phases of the game, leaving their coach with some regrets.
The first half was a one-sided affair, with the locals showing they why have not been defeated in more than four years in European competitions on their home court.
A strong defence, combined with a couple of saves from Thierry Omeyer, allowed Paris to earn a 4:0 run in the middle of the first period. With strasospheric fastbreaks from Nedim Remili and Uwe Gensheimer, the Parisians were already ahead by four (12:8) after 15 minutes.
Branko Tamse tried to change players, taking an inefficient Ivan Srsen off the court, but that did not change much, as Paris' defence was well set up. Zagreb's, on the other hand, was struggling to get hold of Sander Sagosen and Mikkel Hansen, who were either shooting from long range or passing the ball to their line players for them to extend their advantage. At half-time, Paris were already setting sail for victory, leading 19:13.
The locals did not let their guard down when they returned to the court, extending their lead to seven at the 38th minute and to eight at the 46th (28:20).
But just as one might have thought the game would become a walkover, Zagreb gathered their remaining strength to fight back and show how they had been able to gain some points away earlier in the competition. A tougher defence and some input from the bench players, such as Lovro Jotic and Matej Hrstic helped the visitors come back to within three with five minutes left to play (30:27).
But Paris still had the game firmly in hand, enough to finally win by five and remain top of Group B, three points ahead of Szeged.
Urh Kastelic of Zagreb praised the victors, "Paris Saint-Germain showed why they are the first place of the group. We played better in the second half than the first half. We almost came back but Paris is very experienced."
Paris and France star Nedim Remili offered this assessment, "We played very well in the first half, fast in offense and intense in defence. At the end of the game, Zagreb came back because we relaxed a bit but we were able to finish strong."
Author: Kevin Domas/at