A new experience for the Swedish champions
It came as a surprise to many Swedish handball fans that H 65 Höörs HK managed to win the Swedish championship back in May.
However, the team from Southern Sweden was far better than record-holding champions IK Sävehof in the final, and this allowed them to secure their first ever title.
Therefore, Höörs are now in the qualification tournament for the Champions League group matches.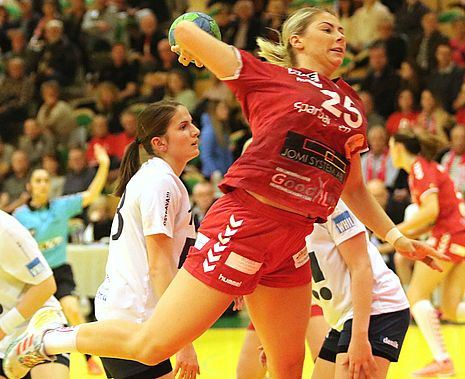 Next weekend, they will travel to Nordhausen, Germany, to face the legendary Hypo Niederösterreich in the first match of their qualification group.
If they win, they will meet the winner of the match between hosts Thüringer HC, and Mecalia Atletico Guardes.
Playing in a European club competition, and having success there, is not new to Höörs, who won the Challenge Cup in 2014, and reached the Challenge Cup Final last season.
In the EHF Cup, they reached the quarter-final in 2016 and the Last 16 the year before that.
"Of course, our European experience is likely to be useful to us, but still, trying our luck in the Champions League will be a new experience for us all," said head coach Ola Mansson.
Only Swedish players
Compared to the team who became Swedish champions in May, couple of key players have left.
Goalkeeper Jessica Ryde has joined Danish runners-up FC Midtjylland, and playmaker Cassandra Tollbring is now with Norwegian champions Larvik.
"Of ourse, those two are hard to replace, but I think our current team is just as strong as the won who won the championship, when we make the team click.
"We have got some talented new players who possess a lot of potential, and in general, I think we have a team which we can develop a lot," said Ola Mansson, whose squad this season consists entirely of Swedish players.
"This is partly due to coincidence and also due to financial reasons.
"We are not a club who can afford big wages and attract foreign top players, and we cannot offer full time professional conditions, so a squad of Swedish players with potential appears to be quite logical to us," said the coach.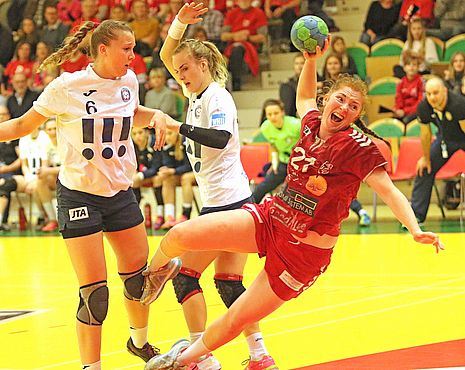 Thüringer are huge favourites
Höörs will be facing Hypo Niederösterreich in the first match of the qualification tournament on Saturday, and a win will get them to the deciding match for the group matches berth.
"We know Hypo Niederösterreich as well as Mecalia Atletico Guardes who are in the other match very well from previous seasons, and we do not fear them all that much.
"However, there is no doubt that Thüringer HC are huge favourites to win the group and proceed to the Champions League, not least as they can benefit from playing at home.
"As part of our preparations, we have had a training camp in Germany and played a few test matches here in order to become confident with the German way of playing.
"If we run into Thüringer in the final – which I hope and believe we will – we want to be as well prepared as possible.
"We will definitely have a chance, although Thüringer will obviously be favourites," says Ola Mansson.
Author: Peter Bruun/kc