Easy final berth for Vipers, tough road for Podravka
The final of Women's EHF Champions League Qualification Group 1 in the Kristiansand Aquarama will be a matter between Viper Kristiansand and HC Podravka Vegeta.
While Vipers had no trouble against HC Gomel in a 43:19 rout, Podravka had a tough match against the depleted Kastamonu Belediyesi GSK.
* In the final Sunday, Vipers will be playing HC Podravka Vegeta for a group match ticket, after Kastamonu have meet HC Gomel for third place.
* Vipers scored nine goals in a row, going from 10:6 to 19:6 in the middle of the first half.
* Linn Jørum Sulland scored eight goals in Vipers' huge win.
* Kastamonu Belediyesi only had 12 players in their roster and were handicapped by an injury after five minutes.
* Podravka were not able to decide the match against Kastamonu until the final 10 minutes.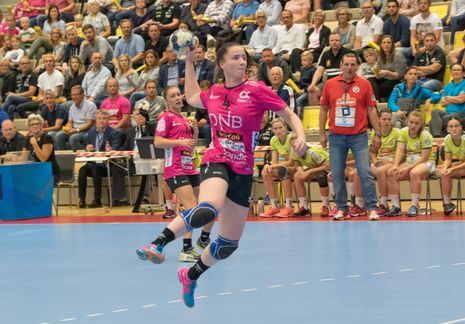 Vipers Kristiansand (NOR) vs HC Gomel (BLR) 43:19 (27:10)
Vipers had no problems in qualifying for the final of their first Women's EHF Champions League qualification tournament.
It soon became clear that Gomel were unable to match Vipers' pace and physical strength.
Vipers soon established a five-goal lead, and this was even extended to 13, as the home team went from 10:6 to 19:6, scoring nine goals in a row.
With a 17-goal lead at half-time, it was only natural for Vipers coach Kenneth Gabrielsen to give most of his substitutes some court time in the second half.
However, the Vipers bench proved to also be quite capable and after Gomel had the better start to the second half, Vipers soon took over again and cruised to a 24-goal win.
Vipers could then lean back and wait to see who their opponent in the deciding match would be, while Gomel will have to come to terms with missing the cut for the second year in succession and the EHF Cup awaits for the Belarusian champions.
"It was easier than expected, but it also has to be said that we were very keen and focused especially in the first half," said Vipers coach Kenneth Gabrielsen.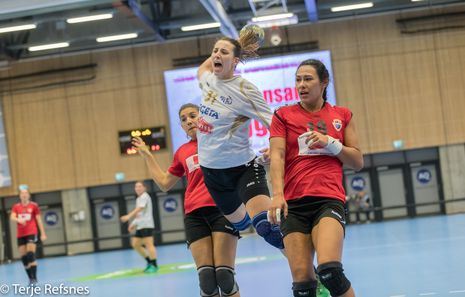 HC Podravka Vegeta (CRO) vs Kastamonu Belediyesi GSK (TUR) 21:17 (11:11)
Kastamonu only had 12 players in their roster for the match and after centre back Serpil Iskendroglu was injured after five minutes, the problems increased for head coach Hakan Günal.
Nevertheless, Kastamonu managed to keep pace with Podravka throughout the first half, in which the Croatians were never leading by more than two goals before things were completely level at half-time.
In the second half, Podravka marked Kastamonu's left back Kristina Elez, who scored seven of her team's 11 goals in the first half.
At first, however, this did change much. Elez did not score as much as before the break, but Kastamonu's aggressive defence continued to cause problems to Podravka.
It took until the final 10 minutes for Kastamonu's depleted team to run out of steam and Podravka were able to take control.
The Croatians scored the last three goals of the match, turning a narrow 18:17 lead into a 21:17 final score.
Podravka will now turn their attention to their meeting with Vipers for the a group matches ticket, but first, Kastamonu will play HC Gomel for third place and progression to Round 3 of the EHF Cup.
Author: Peter Bruun / cor