Five things we learned from the opening round
Women's handball fans were treated to the return of Europe's elite club handball competition over the weekend and plenty of talking points came with it.
Last year's top contenders Vardar, Györ, Buducnost and CSM all enjoyed triumphant opening to their season. Meanwhile, Danish side NFH looked convincing on their debut, while the likes of Thüringer HC also enjoyed a strong season premiere.
However, as we all know results can be misleading in the early days, the spotlight, this time, is on other aspects of their victories.
What makes Dragan happy?
Dragan Adzic is not someone you see smiling a lot. Even while lifting both of his Women's EHF Champions League trophies, Dragan kept his composure and professional seriousness.
However, Buducnost's 32:24 win against debutants Bietigheim at Moraca, saw Adzic with an uncharacteristic smirk on his face.
As much as it may be unknown to the public, that very smirk is familiar to some of his best players. Last night, some of Buducnost youngsters had a chance to experience that as well.
The nine-goal hero Djurdjina Jaukovic was definitely the first one. The talented left back was a true leader on both ends of the court, but with her cornerstone performance, Jaukovic personified the maturity of the entire squad in the dawn of the new Buducnost.
The otherwise reserved Adzic, praised his "pioneer project," as if even he was caught off-guard by the manner of the win, giving us food for thought what could come next.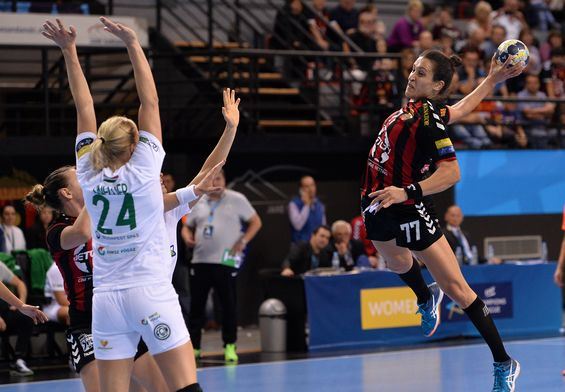 Are Vardar determined to make it all the way this time?
The fortunes of Vardar in the Women's EHF Champions League can draw some parallels to Veszprem in the VELUX EHF Champions League. They are a leading force for quite some time now, playing well and even went as close as the extra-time defeat in the 2017 final, but the ultimate success somehow still evaded them.
The game against FTC saw them in rampant form at the beginning, in which Vardar steamrolled their Hungarian opposition. Everything clicked between Lekic and Cvijic, which is bound to be the primary source of goals this season, and the defence seemed impenetrable.
But despite the eventual 34:31 win, the Macedonians saw their double-digit lead melt in the final 15 minutes, with FTC outscoring them by six in the second half.
Sound familiar? Despite the obvious force and talent, last year's finalists, will have to spend some time addressing consistency as well as complacency to go all the way this season.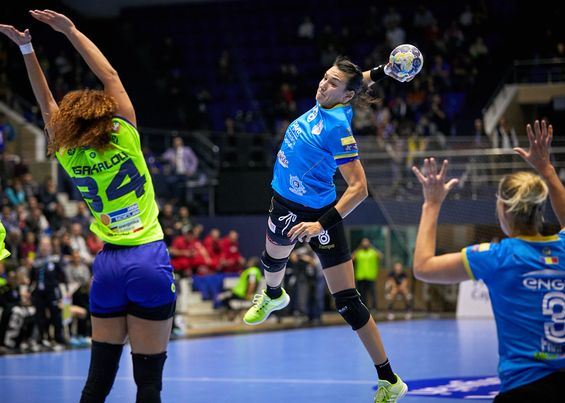 Neagu already in full throttle
It was not by accident Christina Neagu was nicknamed "the machine" by some media. In fact, it speaks more of her on-court character than the more commonly used – Romanian princess.
The ex-Buducnost star was truly the engine of CSM's Round 1 win. At times, Neagu seems incapable of going anything lower than full-throttle, which was exactly what she displayed against Krim.
Four goals and seven assists were, however, only a snippet of what the magnificent Romanian is capable of.
CSM were convincing, no doubt, but having already witnessed the full potential of the likes of Gulldén, Mehmedovic, Manea, Niombla, it is exciting to see what the Bucharest club will have in store when the other parts of their machine start going full throttle.
Evergreen Görbicz
There are several constants in the Women's EHF Champions League. One of them is that Anita Görbicz does not age. At all.
The 34-year-old Görbe enjoyed a resurgence last season after periods on the sideline due to pregnancy and injury, showing her skills have not suffered one bit. The slender Gyor playmaker continues to dance her way through an increasingly physical world of handball with style.
Görbicz scored six times against Midtjylland and displayed her vast repertoire in the dominant 27:16 win.
However, another aspect of the win showed just why Görbicz will be able to ballet her way through the Women's EHF Champions League for some time.
In a dominant home win, Györ saw 12 of their players find the net, which proved their bench is deep enough when Görbicz needs a break. The evergreen and goal-hungry playmaker will then have the space to do what she does best. Which is terrorising opposition defences.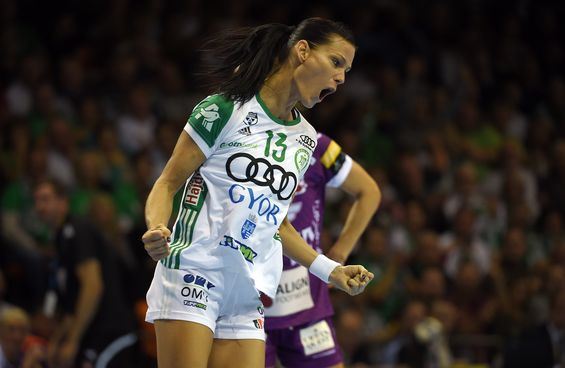 Searching for the "dark horse"
The hunt for the "dark horse" begins now. With the star-studded front-runners Vardar, Gyor and CSM firing on all cylinders, which teams will exceed expectations?
Recent seasons have seen a previously unfancied team reach the Women's EHF FINAL4, sometimes even all the way - remember CSM Bucuresti in 2016?
The competition is fierce, even past winners Buducnost and Larvik are no longer FINAL4 favourites.
Nykobing's debut win showed a lot of promise, while Thüringer HC produced a composed away display at Larvik. Metz and Rostov deserve a mention, as their backcourts are bound to produce goals and will be confident following Round 1 victories.
However, these are only the early signs and there is plenty of time for a true dark horse to emerge from the shadows.
Author: Nemanja Savic / cor