Nykøbing down Gdynia to earn main round berth
NFH needed a win against Gdynia to assure their spot in the main round, and they duly delivered in Poland. They led from start to finish and held off a comeback by the hosts early in the second half.
The Danish side's ride in the group matches has not yet finished as their last game against Krim has still valuable points on offer.
The Slovenian side will take at least two points to the next phase after winning the first game between the two teams, while NFH have the same amount, after their win against CSM in Round 3.
Johanna Westberg was again unstoppable for NFH, scoring 11 times

Gdynia's fifth consecutive loss leavs the Polish side out of contention

NFH recorded their biggest ever Champions League win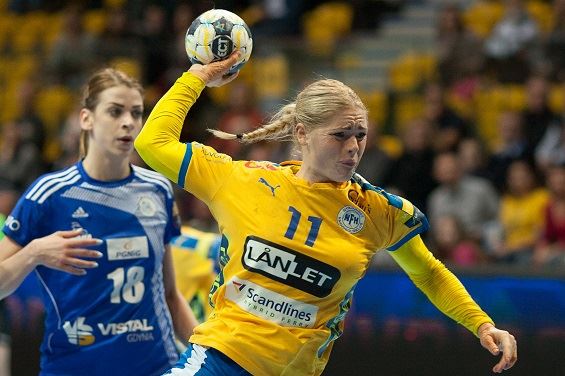 GROUP A
Vistal Gdynia (POL) vs NFH – Nykøbing Falster Håndboldklub (DEN) 28:36 (10:15)
With their main round berth on the line, NFH could not rely on the last game of the group against Krim to secure safe passage to the next round.
Therefore, the Danish side could not afford a slip up against Gdynia. They quickly took a four-goal lead, a cushion that helped them dictate the rhythm of the game.
A 5:1 partial for NFH between the 10th and the 15th minute, when the hosts hit the post on three consecutive shots, put the visitors in an even stronger position.
It was left back Johanna Westberg, NFH's best scorer of the season, who led the charge for the guests, scoring one third of her team's 15 goals in the first 30 minutes as NFH took a 15:10 lead.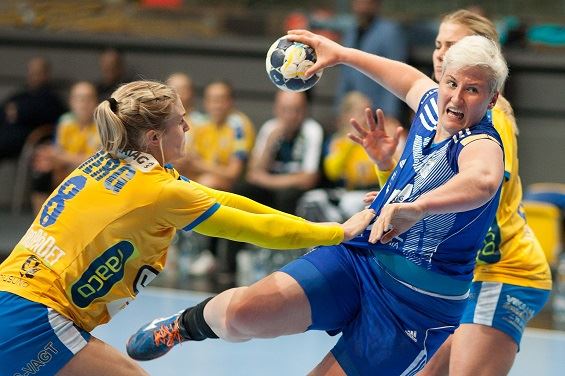 There were two different teams coming back to the court after the break. An 8:3 charge to throw off the second half saw Gdynia erase the deficit, 18:18.
But the Polish team's lack of experience was there to be seen. An eight-minute drought for Gdynia helped NFH secure the lead again with an astonishing 9:0 partial.
NFH never let Gdynia back in the match and finished on an eight-goal advantage.
Author: Adrian Costeiu / ew