What we know after Round 5
The five rounds played so far in the Women's EHF Champions League have given us ample time to assess each team: gauge their strengths, weaknesses, as well as potential going forward.
And although nothing is certain in handball, except that the ball is (fairly) round and the playing surface is flat, it is sage to draw some conclusions.
With each team having played five games, we can talk about the favourites with some amount of certainty.
Also, what separates an excellent team from a good team this season are high levels of versatility, teamwork, cohesion, and consistency that is second to none.
With only one round left in the group matches, here is what we know so far.
The big three
Vardar are clearly the first name on the list, and the most recent away win at FTC (29:28) has extended their impressive streak.
The perfect-record Macedonian side have been a group of outstanding individuals for some time now. However, up until this season they were not a true team.
But Vardar are extremely clever in rotation. Each of their line-ups is versatile, able to play both defence and attack, providing quick reaction and an array of tactical solutions at hand in any given moment.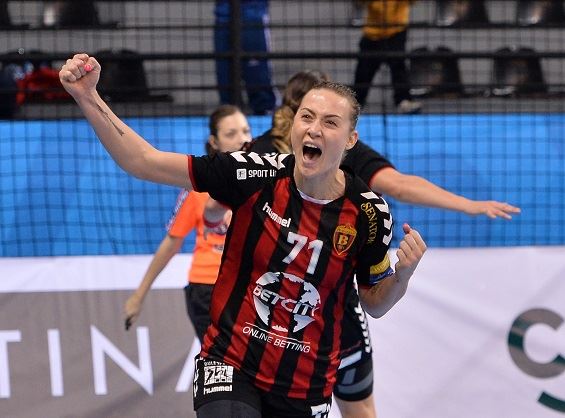 Cristina Neagu scored nine for CSM on their way to victory against Krim (33:30). The Romanian contenders have impressed with their proficiency, and the team already look like a cohesive bunch, despite a fairly recent intake of players at key positions.
The key, however, is to find an effective solution based on something beyond the delegation of tasks between Cristina Neagu and Bella Gullden. As we have already seen, even the best can have a bad day.
Nora Mørk and Veronica Kristiansen exchanged fire, but 13 goals from the Norwegian were hard to beat as Györ took the win (27:24).
Despite their slip at Rostov, Györ's season so far has been characterised by one thing, most of all: concrete defence. Hungarian fans might disagree, but the trophy-defenders are the first time the Buducnost reign to remind us that attack wins matches, but defence wins championships.
However, even with a great deal of experience and quality, there is still a slight feeing the Hungarian side could use a player or two more in their rotation. It is a long season after all.
The uncertain
Four teams have it all to do in their final group: Buducnost, Vipers, Thüringer HC and Larvik are still in the mix for a main round berth.
In Group D, the decision will be made in a direct duel. Buducnost have the advantage of two points more than Vipers.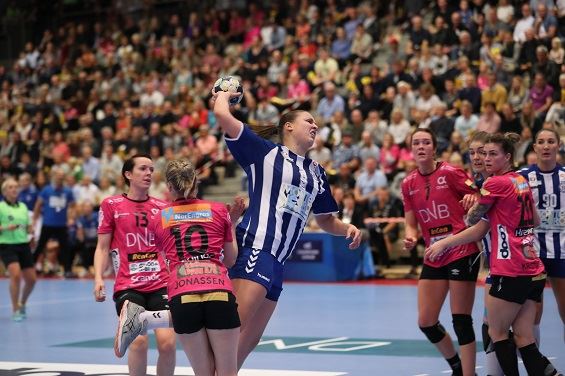 And while even a draw would see them through, they will still have to prove their worth at Moraca against Vipers, seeking revenge for the heavy (29:19) defeat from Round 2. Vipers will experience the hot atmosphere in Podgorica, knowing only a win would suffice.
Larvik have given their chances a big boost with their maiden win against direct rivals Thüringer HC (25:22).
With both teams equal on two points, the first win of the season came just in the right time for the Norwegian sleeping giant. The German side will travel to Skopje in an attempt to end their four-match losing streak, while Larvik will host FTC with still a big task in hand.
The good
It is safe to say the season will be headlined by the above big three – Vardar, CSM and Györ. So the defining moment of the season will be when the fourth team emerge.
From the get-go we have been on a lookout for the so-called dark horse, and while the in-form Metz may be in the pole position, there are other options to consider for various reasons.
FTC may have lost some of the edge from the previous seasons, but that does not mean the Hungarian runner-up is not a FINAL4 contender anymore. They will, however, have to find the way to reignite their flame, just like Rostov.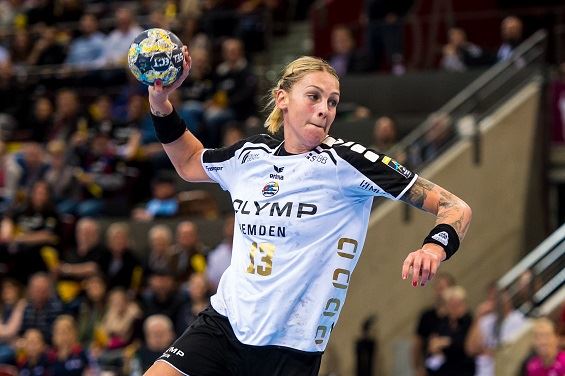 Bietigheim showed fighting spirit when most needed and secured a spot in the main round with one match in hand. We keep a close eye on them, having already tipped them for a good season. The Woman's EHF Champions League needs some German resilience.
And while the big teams were fighting their own battles, the valiant Danish side Nykøbing snuck under the radar. With three wins already and the main round berth in the bag, they are no longer a surprise, and the feisty Danish team will now have to learn to adapt to the spotlight a bit more.
Author: Nemanja Savic / ew