All 16 Champions League clubs on court at Germany 2017
A total of 384 players have been nominated by the 24 participating nations at the Women's IHF World Championship 2017 in Germany, where the preliminary round ends Friday.
From this total, 109 players (28 percent) from 17 different countries are with one of the 16 Women's EHF Champions League clubs which participated in the group matches this season. All 15 European nations as well as Brazil and Japan count on Champions League players.
Two years ago, at the World Championship in Denmark, only 13 European nations had qualified, and the number of Champions League players (93) was also considerably lower.
In 2015, Romania (15), Montenegro (12), Hungary (11), Norway and Brazil (each 8) were the nations with the most Champions League players in their squads. This year the ranking looks different.
Number of Champions League players in the squads:
13 - France, Montenegro
10 - Norway, Slovenia
9 - Hungary
8 - Netherlands
7 - Brazil, Sweden
5 - Denmark, Poland, Russia
4 - Romania, Serbia
3 - Spain, Germany
2 - Japan
1 - Czech Republic
0 - Tunisia, Angola, Argentina, Cameroon, Korea, China, Paraguay
Out of the 16 clubs which started in the Women's EHF Champions League Group Matches this season, four have 10 or more players at Germany 2017: Buducnost, Krim, Rostov and FTC.
Compared to two years ago, Krim have gone from zero to hero, mainly because Slovenia finally ended their 12-year absence from World Championships.
The defending Champions League winners, Györ, went from 12 to eight players, and Bucuresti from 11 to nine.
While in 2015 three Champions League clubs were not present at the tournament in Denmark, this time all 16 teams have been represented - and by at least three players each. Even the many Champions League debutants – Brest, Kristiansand, Nyköbing, Bietigheim and Gdynia – all have players competing at Germany 2017.
Number of World Championship participants per team:
11 - Buducnost
10 - Krim, Rostov, FTC
9 - Metz, Bucuresti
8 - Györ
7 - Bietigheim
6 - Vardar, Brest
5 - Nyköbing
4 - Gdynia, Kristiansand
3 - Midtjylland, Thüringer HC, Larvik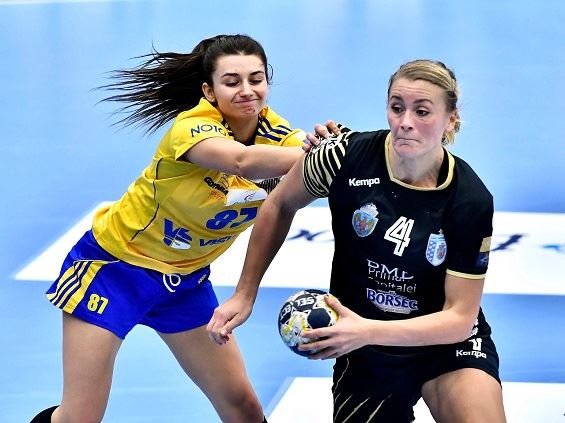 Like in 2015, Bucuresti top the ranking with five different nations represented in their squad. This time, they share the honours with Rostov. Four other teams include players from four different countries. The highest number of players from one nation in one club is nine – nine Slovenians at Krim and nine Montenegrins at Buducnost.
Number of nations at World Championship per team:
5 - Bucuresti (3 SWE, 2 ROU, 2 FRA, 1 DEN, 1 NOR)
5 - Rostov (5 RUS, 2 BRA, 1 ESP, 1 FRA, 1 MNE)
4 - Metz (6 FRA, 1 GER, 1MNE, 1 SLO)
4 - Györ (3 NOR, 2 HUN, 2 NED, 1 BRA)
4 - Brest (2 FRA, 2 SRB, 1 SWE, 1 ROU)
4 - Bietigheim (4 NED, 1 GER, 1 POL, 1 DEN)
3 - Budunoct (9 MNE, 1 ESP, 1 ROU)
3 - FTC (7 HUN, 2 NED, 1 ESP)
3 - Nyköbing (2 SWE, 2 DEN, 1 JPN)
3 - Vardar (2 FRA, 2 SRB, 1 MNE)
3 - Thüringer HC (1 GER, 1 CZE, 1 BRA)
2 - Krim (9 SLO, 1 MNE)
2 - Midtjylland (2 NOR, 1 DEN)
2 - Kristiansand (3 NOR, 1 JPN)
2 - Larvik (2 BRA, 1 NOR)
1 - Gdynia (4 POL)
Author: Björn Pazen / ew