CSM Bucuresti win full set of medals
When the main round of the Women's EHF Champions League starts on 26 January 2018, 25 medallists from the recent World Championship in Germany will be on court for the 12 remaining clubs.
11 of them will re-start the competition as newly crowned world champions. Seven formed the All-star team, including tournament MVP Stine Oftedal, which underlines the strength of Europe's top club competition.
Besides those eleven French players (plus two from already eliminated club Brest), six Norwegian silver medallists (plus three from Kristiansand and Larvik, also out after the group matches) and eight Dutch bronze medallists are signed by Champions League clubs.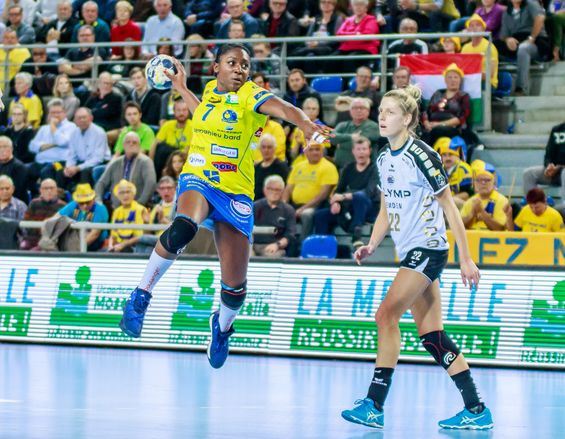 Taking into account seven players from fourth ranked Sweden, 37 players of the four semi-finalists were part of the group matches and 30 will continue in the main round.
One club is represented on all four teams: 2016 Champions League winners CSM Bucuresti. They count on the world champions Camille Ayglon Saurina, Gnonsiame Niobla, silver medallist Amanda Kurtovic, Swedish stars Isabelle Gullden, Nathalie Hagman and Sabrina Jacobsen as well as Dutch national team coach Helle Thomsen, who leads CSM.
French champions Metz have six new world champions in their squad, Vardar two and Rostov one. Norway counted on three Györ players, Netherlands on two. Two Norwegians play for Midtjylland, while four Dutch players are with Bietigheim and two with FTC.
The entire All-star team played in the competition this season, and all bar Norwegian goalkeeper Katrine Lunde (Kristiansand) made it to the main round.
Defending champions Györ have MVP Oftedal on their books and are also represented in the All-star team by right back Nora Mörk (Norway, who was top scorer with 66 goals) and Dutch line player Yvette Broch.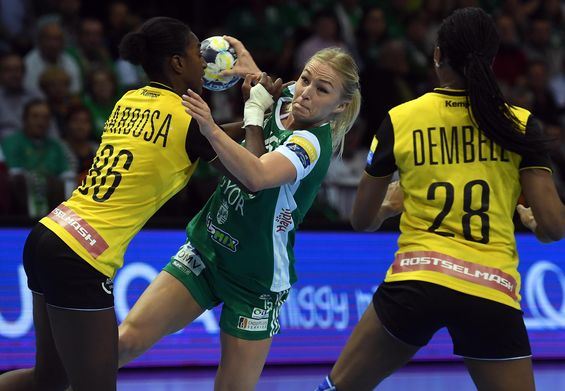 Rostov-Don were represented by French left wing Siraba Dembele, FTC-Rail Cargo Hungaria by Dutch left back Laura van der Heijden, Metz by French centre back Grace Zaadi and Bucuresti by Swedish right wing Nathalie Hagman. Only two of those players, Mörk and Broch, were also selected for the EHF EURO 2016 All-star team in Sweden.
Even the top scorer list of the championship is a who's who of EHF Champions League talent. From the 14 players with more than 40 goals, ten are signed by Champions League clubs, from the top six, only second ranked Dutch right back Lois Abbingh (Issy/58 goals) is not part of the top flight competition. Below her, Iveta Luzomova (CZE, Thüringer HC – 47 goals), Gullden (46), Karolina Kudlacz-Gloc (POL, Bietigheim - 44) and Oftedal (44) follow in the ranking.
In total, 109 EHF Champions League players from 17 countries and all 16 clubs were on court in Germany.
Author: Björn Pazen / cor