Hard-fought win sees CSM strengthen grip on top spot
CSM earned their fifth win in a row in the Women's EHF Champions League, overcoming a late scare in the second half from FC Midtjylland, 31:26.
• Cristina Neagu shined once again for CSM, with ten goals, while Marit Frafjord scored eight
• The Romanian side sit first in the group, with two points over Rostov and four over Györ
• CSM and Rostov meet in Bucharest on 11 February
GROUP 1
FC Midtjylland (DEN) vs CSM Bucuresti (ROU) 26:31 (13:16)
When at full strength, CSM Bucuresti are proving to be a tough nut to crack this season. Their depth and talent is arguably second to none in the Women's EHF Champions League and this was displayed again in their game against Midtjylland.
The hosts led in the opening stages, while their defence managed to contain Cristina Neagu and Isabelle Gullden.
But as soon as CSM figured out how to overcome this problem, they took the lead and took control.
A 4:1 run was enough to turn the game on its head, with the Romanian side finding line player Marit Malm Frafjord with ease as she scored four goals in the first half.
With Paula Ungureanu in particularly good form, saving seven shots in the first period, CSM found it easy to jump to a 16:13 lead at half-time.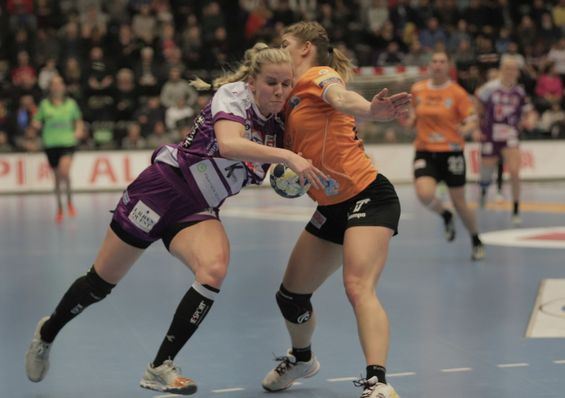 However, it was not a walk in the park for the Romanian side, as CSM were tested early in the second half. Led by a superb Anne Mette Pedersen, Midtjylland took the lead, 23:22, with 14 minutes to go, with the Romanian side heading for the second defeat in Denmark this season.
However, goalkeeper Jelena Grubisic inspired a 6:0 run as FCM failed to score for eight minutes.
It was the decisive moment of the game, with the Romanian side earning their fifth win in a row in Europe's elite club competition, consolidating their lead in the group. FCM are still last with two points.
Author: Adrian Costeiu / cor