CSM and Vardar look to tighten grip on the top
CSM's perfect home record will be tested once again, as Rostov-Don visit the Romanian side, who eliminated them last season in the group matches. There will also be answers from Györ, as the Hungarian team will be learning to play without Nora Mørk, who suffered a season-ending knee injury, while a Danish derby could shed some light on the fourth team who will proceed to the next phase from Group 1.
A Vardar win combined with a Metz loss would see the Macedonian side secure the first place in Group 2 with three games to go, while FTC clash with Bietigheim in a game that could make-or-break the German side's season
· Rostov have lost all of their four previous official games against CSM, including in the quarter-finals two years ago
· Györ have loaned Spanish right back Mireya Gonzalez, after losing Nora Mørk due to a knee injury
· With a win against Buducnost, Vardar will have a nine-game winning streak, their best run in the Women's EHF Champions League
· Metz and FTC face German opposition in their battle for the second place in Group 2
GROUP 1
RK Krim Mercator (SLO) vs Györi Audi ETO KC (HUN)
Saturday 10 February, 19:00 hrs local time, live on ehfTV.com
Györ's effortless win against NFH was overshadowed by a season-ending injury for Nora Mørk. The 26-year old right back suffered an ACL injury and will be out for at least six months, adding to Györ's injury woes.
As Anja Althaus and Eduarda Amorim are still on the injury list, Györ loaned Mireya Gonzalez, a left-handed right back from Erd, who will make her debut in the Women's EHF Champions League against Krim.
"It is not easy for us due to Nora's injury, but I hope it will make us even stronger. This is the time for us to work as a team, because we want to achieve what we have planned for the season," said Györ's coach, Ambros Martin.
Krim have only won one of their past four games, a 24:23 hard-fought battle against Midtjylland, which could prove decisive in their challenge for a quarter-final berth.
But they have never won against Györ, who won 11 games and drew three times against Krim. The two sides have also met last season in the Women's EHF Champions League, as the Hungarian powerhouse won both games by a 17-goal margin.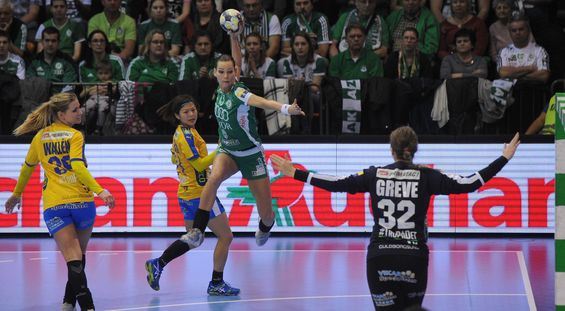 FC Midtjylland (DEN) vs NFH – Nykøbing Falster Handboldclub (DEN)
Sunday 11 February, 16:50 hrs local time, live on ehfTV.com
It could not get any better than this for the Danish fans, as they are treated to a 100% Danish derby in the main round of the Women's EHF Champions League.
The game is do-or-die for FCM, who are in the middle of a four-game losing streak and will be four points behind their rivals in the battle for fourth place in the group. But a win will also boost NFH's hopes for a quarter-final berth in their maiden season in Europe's top flight.
Both team's minds appear to have been set on this clash as both lost their midweek games in the Danish League.
"The task towards the next matches lies in the mental preparation, after a tough home defeat. We lost our last four games in all competitions and it is hard to navigate this period. The girls must win back some confidence. But we also have to be sure that we are ok from a physical standpoint," said FCM's coach, Kristian Kristensen.
There have been nine mutual meetings between the two sides in history, with FCM winning seven, while NFH only won a league game in March 2017.
CSM Bucuresti (ROU) vs Rostov-Don (RUS)
Sunday 11 February, 17:00 hrs local time, live on ehfTV.com
CSM secured a quarter-final berth with their win against FCM last week, but the Romanian side's ambitions are sky-high and they eye first place in the group.
Apart from an unexpected loss against NFH in the group matches, CSM have been impressive both in attack and defence.
The Romanian side boasts the second-best attacking record, with five goals scored less than Vardar, while they have conceded the third fewest goals in the competition, just ten more than Györ.
"Right now, we are exactly where we want to be and we need to stay there. But the game against Rostov will be harder than the win against Györ, so we need to be at 100% again," said Cristina Neagu, who is leading CSM with 59 goals scored this season, only eight less than the top goal scorer of the Women's EHF Champions League, Iveta Luzumova.
Rostov know the threat posed by Neagu and have already prepared for her powerful shots.
"Neagu is one of the best players in the world. She has a powerful shot, maybe the most powerful in the competition. We need to be careful," said Mayssa Pessoa, Rostov's goalkeeper, who has played for CSM between 2014 and 2016, winning the Women's EHF Champions League with them.
Rostov have failed to win any official game against CSM, with the Romanian side enjoying a clear record against the Russian team, including two wins in the quarter-final two seasons ago.
GROUP 2
HC Vardar (MKD) vs Buducnost (MNE)
Saturday 10 February, 15:00 hrs local time, live on ehfTV.com
These sides know each other all too well, having met nine times in the past four seasons, including three times in the Women's EHF FINAL 4 in Budapest.
While Vardar may have three wins against the Montenegrin side, they have lost both the semi-finals played against each other, winning, however, the bronze medal game two seasons ago.
But the tables have turned, with Vardar a more compelling candidate for the title this season.
The Macedonian powerhouse won all their previous eight games in the competition and could top their record winning streak from last season if they grab the two points against Buducnost.
However, uncertainty looks to be the best word to describe Vardar's current situation, after a press conference on Thursday, when Gordana Naceva, the team's president, announced that Vardar will focus on homegrown players from next season.
This could play directly into Buducnost's hands, as the hungry Montenegrin team can make a huge step for a quarter-final berth if they manage to win in Skopje, a feat that they managed one year ago.
The immaculate record from this season powered Vardar to the next phase, as the Macedonian side could secure the first place in the group if they win and Metz lose against Thüringer HC on Sunday.
FTC-Rail Cargo Hungaria (HUN) vs SG BBM Bietigheim (GER)
Saturday, 10 February, 16:30hrs local time, live on ehfTV.com
This could be one of the last chances for Bietigheim to earn a quarter-final berth in their maiden season in the Women's EHF Champions League.
But winning in Budapest is no small feat, with FTC losing only once on their home court, a 29:28 on the edge defeat against Vardar, where the Macedonian side hung on to prevent an impressive Hungarian comeback.
The game is particularly important to the hosts, who lost two of their last three games and are eyeing second place in the group, which could help avoid a tough clash against CSM Bucuresti or Györ in the quarter-finals.
"We had a tough game against Metz, who had six world champions in their team. We only lost by two goals and we can win by more at home. Now, we must focus against Bietigheim and we need to give all we can on the court," said FTC's coach Gabor Elek.
There is no room for error for Bietigheim, who are already four points behind Buducnost and FTC and could find themselves further behind after this round.
The German side snatched an important win in the midweek Bundesliga game, 26:25 against rivals Metzingen, to leave themselve only two points behind leaders Thüringer HC, and will hope to carry that form into this clash.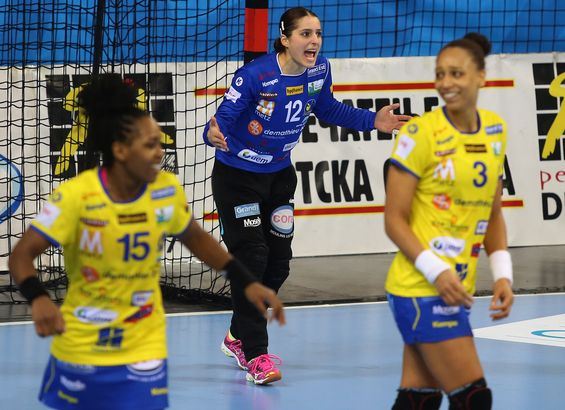 Thüringer HC (GER) vs Metz Handball (FRA)
Sunday, 11 February, 17:00hrs local time, live on ehfTV.com
Iveta Luzumova is putting in an all-time great effort in the Women's EHF Champions League, scoring 68 goals in her first eight games of the competition, with an impressive average of 8.5 goals per game for the German club.
Indeed, the Czech playmaker scored 35% of her team's goals in the competition this season, but will face a sturdy defence, a defence that boasts six players who won the gold medal in the World Championships last December.
With Slovenian right back Ana Gros back in top form, after she scored 10 goals against FTC last Sunday, the French side looks poised to snatch another win that would bring them closer to their second consecutive quarter-final berth.
The feel-good mood has been boosted by the announcement that another world champion, playmaker Gnonsiane Niombla, will bolster Metz's ranks from the next season, with Polish right back Aleksandra Zych also on the way in next season.
The two sides also met last season in the group matches, trading home wins, with Thüringer HC earning a 28:25 win after a tough game which went back and forth.
Author: Adrian Costeiu / cor