Draw opens road to group matches
The eight teams hoping to qualify for the Women's EHF Champions League Group Matches in the 2018/19 season can start their preparations. On Wednesday, they learned their opponents as the qualification draw was conducted at the EHF Office in Vienna.

The eight teams were drawn into two groups of four, with all matches to be played on 7-9 September. Only the two group winners will advance to the group matches.

The only team that also played Champions League last season, SG BBM Bietigheim, were drawn into Group 1. The German side, who reached the main round upon their debut last season, will face Spanish champions Super Amara Bera Bera.

In the other Group 1 semi-final, last year's Challenge Cup winners, MKS Perla Lublin from Poland, will take on Jomi Salerno, who have won the Italian league two years in row.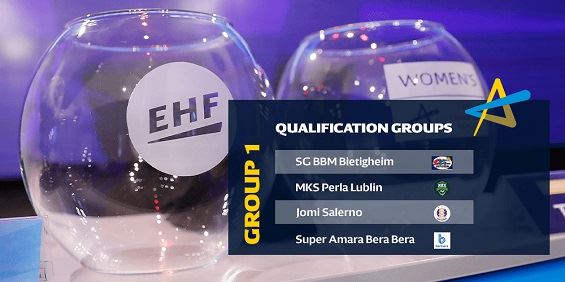 The winners of those two matches will duel for a place in the group matches.

Bera Bera were drawn as the team with the first rights to host the Group 1 tournament. If the Spanish side will not stage the event, next in line to host it are: Lublin, Bietigheim, and ultimately Salerno.

In Group 2, reigning EHF Cup champions SCM Craiova from Romania got ZORK Jagodina, which celebrated their first Serbian national title last season, as their opponents in the semi-final.

A year ago HC Podravka Vegeta stumbled in the qualification over Vipers Kristiansand. So the team from Croatia, the only participants in the qualification who have actually won the Champions League once (in 1996), will hope for a better outcome this time when they face Muratpasa BSK, who won their fourth Turkish national championship last season.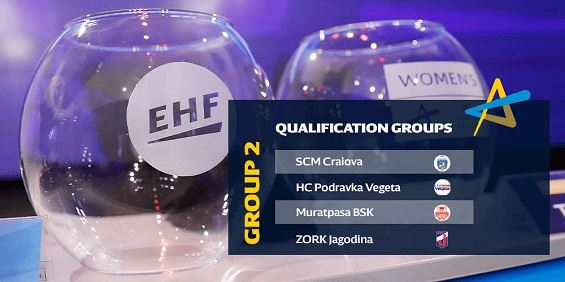 Also in Group 2, the winners of both matches will go head to head for that coveted ticket to the group matches.

The first hosting rights for the Group 2 tournament went to Jagodina. Next in line would be Podravka, Craiova, and ultimately Muratpasa.

The two teams advancing from Groups 1 and 2 will be joining the 14 teams already seeded for the group matches. The draw for the group matches will be conducted at the Erste Campus in Vienna on Friday.
Author: EHF / ew