Robert Lis: "Nothing is endless in handball"
While the group matches will not start before 6 October, the Women's EHF Champions League 2018/19 officially throws off this upcoming weekend with two qualification tournaments.

One of those four-team tournaments takes place in Lublin, Poland. SG BBM Bietigheim are set to take on Super Amara Bera Bera and hosts MKS Perla Lublin face Jomi Solerno on Saturday, with the two winners battling it out for one ticket to the group matches on Sunday. All matches will be streamed live on ehfTV.com.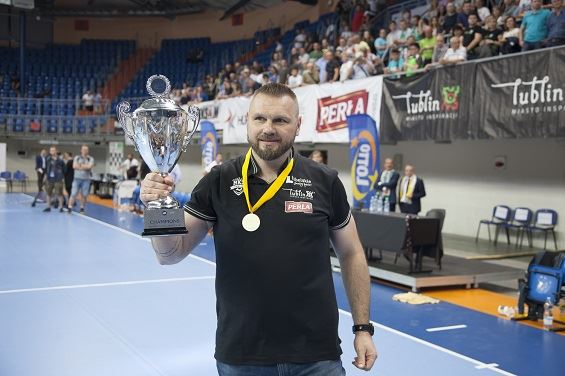 [Photo: Krzysztof Lignarski]
After Lublin won the Challenge Cup last season, coach Robert Lis tells ehfCL.com he is confident his rejuvenated team will have a good chance to enter the Champions League Group Matches this season.

ehfCL.com: What are the goals for your team this weekend?

Robert Lis: From the beginning I have been saying that we are not the favourites. However, we wanted to play this tournament at home to increase our chances to get through. We are facing the process of building and rejuvenating the team. Nothing is endless in handball and some changes had to be introduced. We have five new players and we need still some time to implement them in our tactics. In my opinion this small revolution was absolutely necessary if we want to go forward and increase our level.

ehfCL.com: Many experienced players have retired but you have four new lefthanders on the team. Does it give you more balance on the court?

Robert Lis: Of course, I wanted to have two left-handed players on right back and right wing, who can defend well and give us more opportunities in the attack. We have won three titles last season with only two wings, both right-handed. This year we should be also more dangerous in fast attack. The four wings will run forward and backward all the time.

ehfCL.com: Lublin start against Jomi Salerno from Italy on Saturday. In qualification two years ago, Lublin surprisingly lost to another Italian side, Indeco Conversano.

Robert Lis: We take this match very seriously, and we have shown many times last season that we play well against the teams who are a bit underrated. The history of 2016 will not repeat itself. If we succeed, we must go into Sunday's final with calmness and huge ambitions. Reaching the Champions League Group Matches is our dream goal.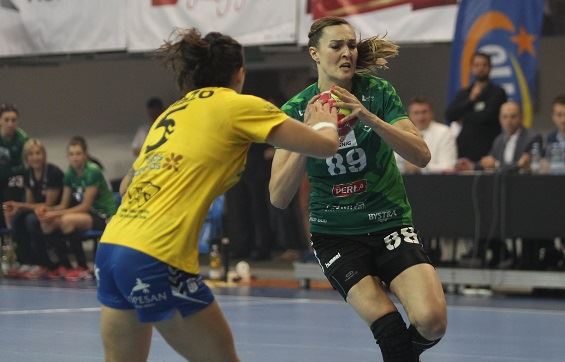 ehfCL.com: Many regard Bietigheim as the favourites against Bera Bera in the other match on Saturday. Do you agree?

Robert Lis: I have recently seen the German team in Budapest, and I know that they are a very experienced team which reached the main round last season. MKS Lublin have not played in the Champions League since November 2015. We know that our chances to succeed in the EHF Cup are bigger than in the Champions League, but with the help of our supporters we want to try and see where we are now.

ehfCL.com: You started the Polish league last weekend by beating former champions Gdynia 32:12. That sounds like an amazing victory.

Robert Lis: Gdynia have a completely new squad, but I am satisfied with our discipline and many elements I wanted to see on the court. It was a good preparation for the first game in the tournament.
Author: Michal Pomorski / ew