23.04.2017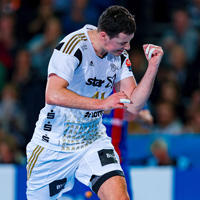 QUARTER-FINAL REVIEW: Thanks to 10 Vujin goals, THW Kiel record their second successive home quarter-final win over FC Barcelona
23.04.2017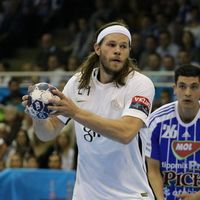 QUARTER-FINAL REVIEW: It was a balanced game between MOL-Pick Szeged and PSG Handball but the visitors controlled the match from the first to the last minute.
22.04.2017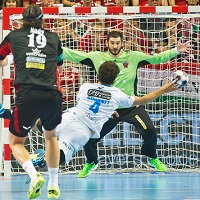 QUARTER-FINAL REVIEW: Veszprém lead throughout the match but the French side stay focused and keep the 2016 runners-up to a three-goal difference at the end of the first leg.
22.04.2017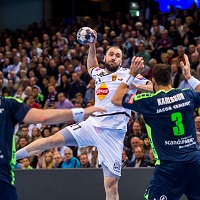 QUARTER-FINAL REVIEW: Vardar earn a 26:24 win at Flensburg in Saturday's Match of the Week thanks to 19 Sterbik saves but the Macedonian team let a seven-goal lead slip away.
21.04.2017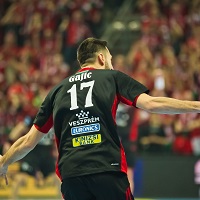 FEATURE: Dragan Gajic came close to reaching the VELUX EHF FINAL4 before. Now the Slovenian right wing gets another chance with Veszprém as they face one of Gajic's former clubs, Montpellier, in the quarter-finals.
21.04.2017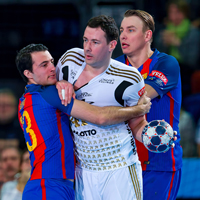 QUARTER-FINAL PREVIEW: Kiel host Barcelona on Sunday in a repeat of last year's quarter-final tie.
21.04.2017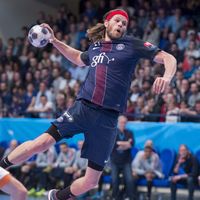 QUARTER-FINAL PREVIEW: Szeged, the team with the fewest goals conceded in the VELUX EHF Champions League, will take on PSG, the team with the most goals scored so far in the tournament.
20.04.2017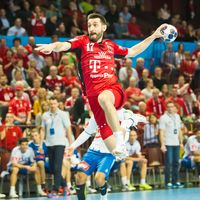 QUARTER-FINAL PREVIEW: Veszprém were expecting Kielce to be their quarter-final opponents, but the French outfit proved them wrong and are eager to continue upsetting higher-rated teams.
20.04.2017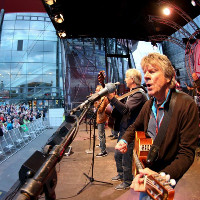 NEWS REPORT: The musical acts for the VELUX EHF FINAL4 Opening Party have been confirmed
20.04.2017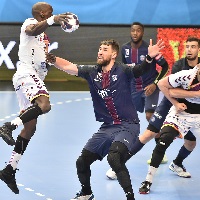 FEATURE: While turning 29 this week and still learning from the stars around him, Luka Karabatic reflects on the strengths of Paris SG ahead of their quarter-final against Szeged.
20.04.2017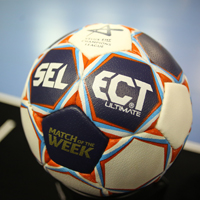 QUARTER-FINAL MOTW PREVIEW: On German soil, HC Vardar want to end their bad run of luck at this stage.
20.04.2017

FIRST-HAND INSIGHT: Experience, history, competitions, tactics and some special situations will provide both German sides with a ticket to the VELUX EHF FINAL4 - according to a German ehfCL.com journalist.
19.04.2017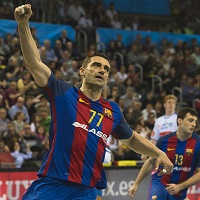 FEATURE: Ranking the best of the elite is always difficult, but this time putting these powerhouses in line was near impossible.