Celje go pink in support of breast cancer research
Those watching Paris Saint-Germain vs Celje Pivovarna Lasko in Round 4 of the VELUX EHF Champions League will have noticed an unfamiliar colour worn by the young Slovenian side in their 32:27 defeat.
Celje have adopted pink for two weeks in a bid to help raise breast cancer awareness, joining forces with Europea Donna Slovenia, a national breast cancer association.
The home match against HC Meshkov Brest on 14 October will see Celje wear pink playing shirts for the first time at home in Zlatorog, an arena famed for being awash with yellow.
"Social responsibility and health are our way of life at Celje Pivovarna Lasko and when possible we always support organisation which help create a better world.
"Europa Donna is certainly one such organisation, whom we thank for their work and congratulate them for their 20 years of work. Awareness, early diagnosis, treatment and rehabilitation and modernisation of medical equipment are their goals and we hope that as a sports club we can help them, at least a little bit," said Celje's acting manager Sasa Lesek.
Financial support throughout the season
Fans attending the VELUX EHF Champions League clash are encouraged to use the code 'EUROPA DONNA' when purchasing tickets online, which will donate €2 to Europa Donna Slovenia, and women will be given a discounted price of €2 on match day, which will be fully donated to the organisation.
However, since the campaign to fight cancer is not limited to a single month, the club will support the organisation beyond the match on 14 October.
The support from Celje will continue until the end of the season, when a set of original and signed players' pink jerseys will be sold at auction, with all proceeds going to Europa Donna.
Learn more about Europa Donna and its breast cancer advocacy work here.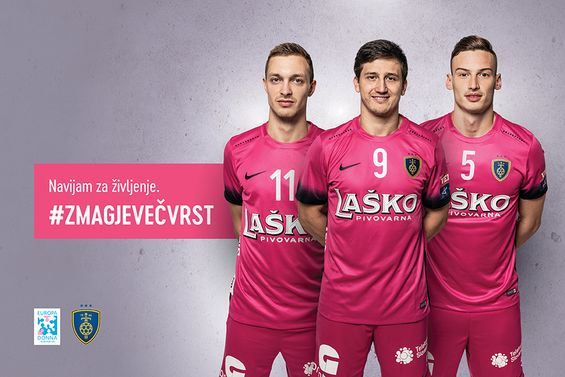 Author: EHF / cor