Sagosen brings "good memories" back to Aalborg
Only four months after leaving for Paris, Aalborg's Jutlander Bank Arena is set to welcome back Sander Sagosen for the second time already. Even though Mikkel Hansen might still be a national icon in Denmark, Sander Sagosen left a big footprint on the club in the three years he spent there.
But if Sagosen was important in the history of the club, helping it winning the national title last season, the club was important for the Norwegian superstar as well. "I spent three wonderful years in Aalborg, the first time I played outside of Norway.
"I made a lot of good friends among the guys I played with and I keep very good memories of my time there. Going back to Aalborg will, of course, be very special to me.
"Last season was a very important one for me, winning the national title and getting a ticket for the Champions League."
Second face-off this season
This match of the week face-off, the first between the two teams in VELUX EHF Champions League history, will not be Sagosen's first return to his old club though, as PSG scored a 10-goal victory over Aalborg in Denmark during pre-season.
"I expect it to be very different. Aalborg are a very dangerous team and they can play much better than they did that day," added Sagosen, who made his debut in the European competition with the Danish side.
"Playing in Aalborg got me ready to get to the next level. After playing the Champions League with them, I now want to win it with PSG," he said before the beginning of the season.
"No place for feelings"
In order to finish top of the group, the French team will try to avoid stumbling in Aalborg's arena, which sold out a long time ago.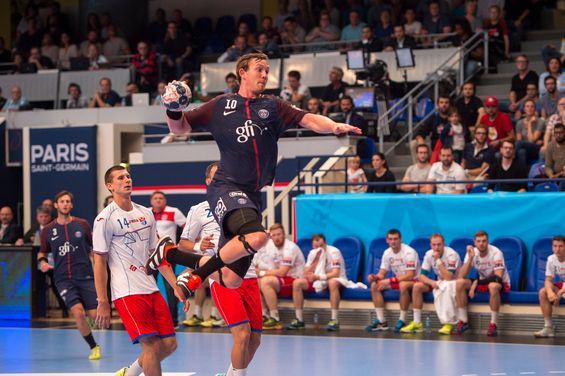 Last time Paris wandered up north, exactly two weeks ago, they lost to Flensburg-Handewitt, and Sander Sagosen doesn't want it to happen again.
"I'm expecting a tough fight against a fiery crowd in Aalborg. The last league game we had was a very good preparation for that.
"I'm really looking forward to going back to Denmark, the atmosphere was really good back in August. But now, I'm wearing the PSG jersey and what happened before won't count once I step on the court. In such battles, there's no place for feelings," he concludes.
Author: Kevin Domas / ap