Tough away games for Round 1 winners
There will be no shortage of drama in the second week of Groups C and D in the VELUX EHF Champions League as teams who won their first match are looking to strengthen their grip on the rankings.
Skjern and Motor have been the most convincing teams in Round 1 but have tough away games, while Kadetten, Gorenje and Montpellier are also looking for their first away win of the season.
Leon have little room for error after losing to Velenje in one of early surprised of Group C

Skjern have entered cruise mode with three convincing wins in the past 10 days

Motor have progressed to the next phase in the last two seasons and are looking to make it three in a row
GROUP C
Abanca Ademar Leon (SPA) vs Kadetten Schaffhausen (SWI)
Sunday, 17:00 hrs local time, live on ehfTV.com
Ademar's comeback in the VELUX EHF Champions League was not what the Spanish side hoped for. Their narrow 23:22 loss against Gorenje Velenje make things complicated for them.
But Leon have two home games against Kadetten and Elverum in which they can wipe off memories of their defeat. Then they embark on a two-game group-defining away trip against Skjern and Dinamo.
It will undoubtedly be a tough ask for Ademar to win all four games, but the Spanish side will likely face a mountain to climb if they lose against Kadetten on Sunday.
The Swiss side is faced with their own problems after a draw (27:27) against Aarau in their domestic league.
Kadetten will have only three days between two tough away games in the VELUX EHF Champions League. After the trip to Leon, the Swiss champions will face Dinamo Bucuresti in what could be a decisive spell that could shape up their European season.
Elverum Handball (NOR) vs Skjern Handbold (DEN)
Saturday, 17:00 hrs local time, live on ehfTV.com
The Nordic contest will likely mean either the rise, or the demise for Elverum. The Norwegian champions were brushed off by Kadetten and another loss will surely hamper their chances of progression to the next phase.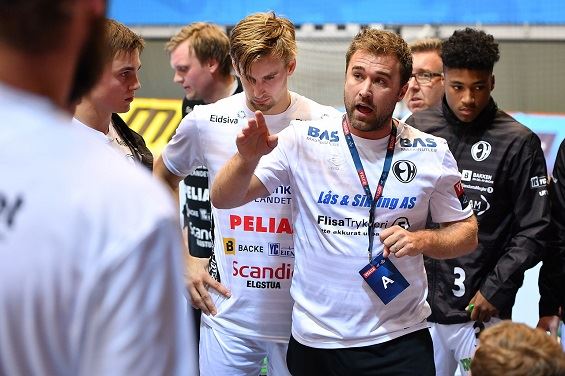 On the other hand, Skjern have started to improve their form and enjoyed their third consecutive win of the season (26:19) against Skanderborg in the Danish League.
It was the 39:29 win against Dinamo last week that catalyzed Skjern's run of good form as the Danish side look sharper in defence and more focused in offense.
Veteran Anders Eggert has become the leader of the team and his transfer is slowly starting to pay dividends, with the former Flensburg player in fine form both in the domestic league and in the VELUX EHF Champions League.
Skjern will surely rely on Eggert on Satuday to stretch their winning streak to four games and take an important option on qualifying for the next phase with another win.
Dinamo Bucuresti (ROU) vs Rk Gorenje Velenje (SLO)
Saturday, 20:00 hrs local time, live on ehfTV.com
GROUP D
Sporting CP (POR) vs HC Motor Zaporozhye (UKR)
Sunday, 18:00 hrs local time, live on ehfTV.com
It has been a dream start for the Portuguese side, which enjoyed their first win after 16 seasons in the VELUX EHF Champions League against Besiktas.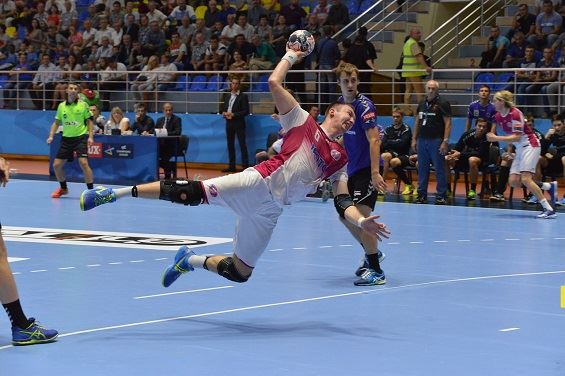 But in a group packed with experienced sides, Sporting will have a tough ask to achieve an astonishing progression to the next phase.
Their latest test will have the Lions face a tough opponent in Motor Zaporozhye.
The Ukrainian side have progressed to the the knockout matches of the Group Phase for the last two seasons and are eager to make it three in a row.
Last week's 13-goal drubbing of Chekhovskie surely underlines that wish and Motor are likely to fine tune their away form, after they nearly missed their objective last season following a run of poor performances in the first part of the season.
It will be Motor's 50th game in the VELUX EHF Champions League, with their winning percentage set at 50%.
Chekhovskie Medvedi (RUS) vs Montpellier HB (FRA)
Sunday, 16:00 hrs local time, live on ehfTV.com
HC Metalurg (MKD) vs Besiktas Mogaz HT (TUR)
Sunday, 17:00 hrs local time, live on ehfTV.com
Author: Adrian Costeiu / ew