Szeged get late win over Celje in MOTW
MOL-Pick Szeged were prepared for a difficult task, taking on RK Celje Pivovarna Lasko in the first Match of the Week in the year 2019.

It was exactly what the Hungarian runners-up in VELUX EHF Champions League Group B got: only a goal from Jorge Maqueda with just seven seconds left on the clock prevented them from dropping a point in Slovenia: 29:28.
William Accambray was Celje's best scorer with nine goals while match winner Jorge Maqueda scored seven

Celje's Rok Ovnicek received the Player of the Match award, presented by Gorenje

Szeged locked up second place as Flensburg lost at Motor Zaporozhye
GROUP B

MOTW: RK Celje Pivovarna Lasko (SLO) vs MOL-Pick Szeged (HUN) 28:29 (16:18)

Only in the first two minutes Celje were able to take the lead on the scoring board. But otherwise, Szeged remained ahead - although 'ahead' didn't mean 'breaking away.'

Szeged went a maximum of three goals ahead in the first half. Thanks to a crucial Dean Bombac, who scored five in the first half, Szeged got their hands on the game early on, displaying an impressive offensive efficiency.

Celje did score 16 in the meantime, with Tilen Kodrin matching Bombac's performance, but at half-time, the hosts were still down by two (18:16).
Have you recovered from that nail-biting end to the #veluxehfcl #motw yet? Relive the dramatic final moments of @RKCPL vs @pickhandball 😱🔥 pic.twitter.com/oGCXnvoMm6

— EHF Champions League (@ehfcl) February 10, 2019
The second part remained a very close matter, as Szeged only opened up a three-goal gap again once. And that was still a long time from the end, with 15 minutes left.

Led by William Accambray and Rok Ovnicek, Celje came back to level the score at 28:28 when the French left back scored 50 seconds from the final buzzer.

But Jorge Maqueda rounded off Szeged's last attack, when he found a gap in Celje's defence with just seven seconds left on the clock. A very last attempt from Celje soon stranded, giving Szeged the two points.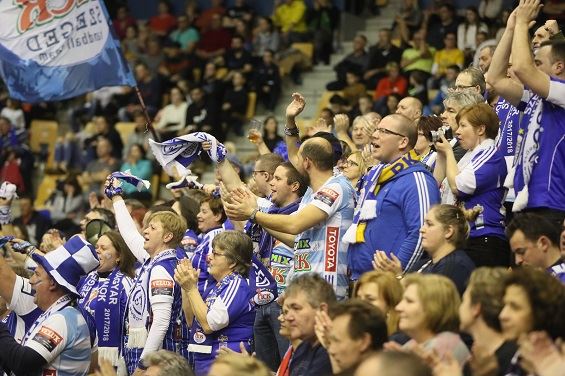 "It was incredible atmosphere in the hall, a real MOTW," Szeged coach Juan Pastor said. "We lived through all the troubles today, and at the end we showed character where we showed we want to win, and at the end did so."

His Celje counterpart, Tomaž Ocvirk, said: "My team showed their heart, gave everything but we made too many technical mistakes. Szeged showed their quality at the end when they managed to turn around the result."

The result has guaranteed the Hungarian side at least second place in Group B: they are just three points behind leaders Paris SG, and seven points clear of third-place SG Flensburg-Handewitt with three rounds remaining. Flensburg lost to Motor Zaporozhye in a simultaneous game on Sunday.
Author: Kevin Domas / ew