Crvenkovska: "It is all about respect"
Handball in all manners - this definitely marks the entire life of the new assistant coach HC Vardar.

For many years, Biljana Crvenkovska was part of the Macedonian national team, and she played on several big events. After finishing her career, she took the deputy director position at Vardar, and now she has become the first female assistant coach in the VELUX EHF Champions League, working with Roberto Garcia Parrondo.

Talking to ehfCL.com, Crvenskovska explains how it is for a woman to work in a men's world.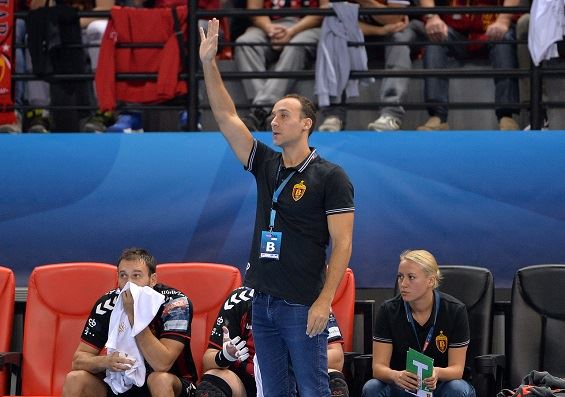 ehfCL.com: How does it feel to break the ice and become the first female coach in the VELUX EHF Champions League?

Crvenkovska: It is always satisfying and at the same time challenging to be first in anything, especially when it comes to the VELUX Champions League. I became the first women that got the chance to be part of a coaching team of a big profile club like Vardar and of course I feel proud and hope that I will justify the chance that has been given to me.

ehfCL.com: From where came the idea of you joining Vardar's coaching team?

Crvenkovska: Vardar had a coaching team composed of head coach, goalkeeper coach and fitness coach, so it was necessary to cover the assistant coach position. The team needed someone who is in handball for a long time and who knows how the team works and finally someone who is willing to learn, improve and help the team's growth. I was the one who matched that profile and therefore I was given a chance, which I accepted without any doubt.

ehfCL.com: What was decisive for you to accept the new role?

Crvenkovska: I always considered the option to become a handball coach one day. So when this opportunity arrived, it matched my wishes and handball appetites. By nature I'm a person that likes challenges, so I decided that it is the right move to accept this position.

ehfCL.com: Do you face any obstacles in what is mainly a men's world?

Crvenkovska: I have been part of the Vardar family for several years and when I first was assigned as a deputy director I didn't faced any obstacles and was accepted by everyone. That is why my new position in the club didn't change anything in this manner.

ehfCL.com: With the Macedonian women's national team you played several championships. How much have these experiences helped you in your new roles after you finished your career?

Crvenkovska: I was part of the national team for 13 years and I gained a lot of experience in big competitions, such as World Championships and EHF EUROs. After finishing my career, I was assigned as a deputy director and of course the playing experience helped me tremendously because I knew what the players want and need in order to be concentrated and think only about handball. Regarding the coaching, it also helps a lot, because you know what you have to do in certain situations, because you understand the psychology of the players.

ehfCL.com: Handball follows you throughout your entire life as you have had several roles: player, deputy director and now assistant coach. Can you compare these roles?

Crvenkovska: Handball has its own beauty regardless of the position. You cannot compare the roles that I had and have now. Every role has its own meaning and purpose. When you are a player, you think differently as you are focused on the court and winning this match. As a deputy director you are focused on the fact to ease the process, so the players can think only about the match. And a coach you have to teach them and find a solution how the team can win the match. Everything is connected but in different ways but most importantly it's all about handball.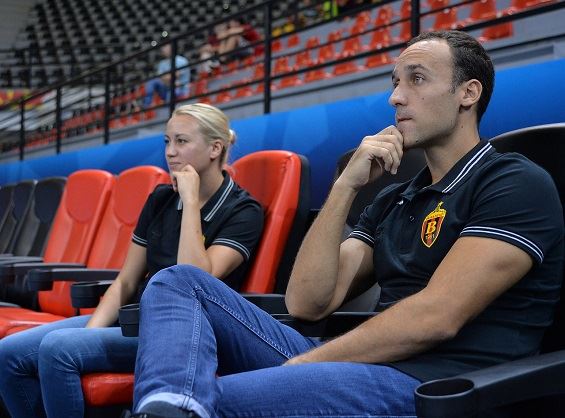 ehfCL.com: What will Vardar gain from you new position?

Crvenkovska: I love and live handball all my life, so I want to be involved in it. That is my satisfaction. I am new at this position and I have a good mentor from whom I can learn and improve, so in the future I can pass and use my knowledge in the club.

ehfCL.com: Would you encourage other female coach to follow your way?

Crvenkovska: Yes, I am encouraging all women who want to be handball coaches at men's teams to accept the opportunity if it's given to them, because it's all about respect. If you have respect, as we have it in Vardar, than there will be no obstacles on your way.

ehfCL.com: Despite the roster changes Vardar had a furious start in the VELUX EHF Champions League. What do you think were the reasons for this?

Crvenkovska: Vardar had a good start by winning four matches in a row against strong teams. However, this is not a coincidence, but it comes as a result of preseason hard work preparation and introducing the new players to the 'Vardar system.' Our team has a system, that was continually used in the past seasons and which successfully continued with the new head coach, Parrondo.

ehfCL.com: In Round 5 Kielce stopped Vardar's winning series. How do you see the rest of the group phase?

Crvenkovska: Kielce are a very good and strong team but unfortunately in this clash we had injured players. Additionally, the early red card of (Vuko) Borozan changed the prepared tactics which at the end didn't work out in our favour. Regarding the group, I must outline that teams are stronger every season, so it is difficult to predict any match. But our team always aims high so hopefully our wishes will be fulfilled at the end of the season.
Author: Amina Idrizi / ew