Four teams challenge Russian champions Rostov
Rostov-Don made their maiden trip to the Women's EHF FINAL4 last season, and they bagged their third title in four years in the domestic championship.

No wonder that Russia's strongest team is the main favourite to win the national league again, despite ambitious challenges by Lada Togliatti, Astrakhanochka, Kuban and Zvezda Zvenigorod. The competition starts on Sunday (2 September).

Rostov looking for third straight title

The Super League has been dominated by Rostov for years. They won the title in 2015, 2017 and 2018, and it was a big surprise when they lost the final series to Astrakhanochka in 2016.

The ambitious team, which claimed the EHF Cup in 2017 and reached the semi-finals of the Champions League the following year, are the only Russian club with the opportunity to bring in renowned foreign players and coaches.

Head coach Frederic Bougeant has been replaced by Spain's Ambros Martin, who led Györ to four Champions League titles in six years.

Rostov have lost several key players, like Katarina Bulatovic (Buducnost), Siraba Dembele (Toulon) and Alexandrina Cabral Barbosa (Nantes). Also, 2016 Olympic champion Ekaterina Ilina has suspended her career due to health problems, and Ana Paula Rodrigues will need several more months to recover from a Achilles tendon injury.

However, a string of new signings can make up for the loss. Coming from Vardar, Polina Kuznetsova has joined her younger sister, Anna Vyakhireva. Also, left back Lois Abbingh, the first Dutch player in Russian handball, could become a key member of the squad.

Despite the changes, Rostov remain favourites for the title, which doesn't mean it will be easy. Last season, they finished just third in the regular season, one point behind Lada Togliatti and Astrakhanochka, before beating both rivals in the play-off.

Lada mourn passing of head coach Levon Akopyan

While Rostov are going to play in the EHF Champions League again, four more Russian clubs – Lada, Astrakhanochka, Kuban and Zvezda Zvenigorod – will participate in the EHF Cup. Those four teams will also be the closest challengers of the current title holders in the Russian league.

Runners-up Lada, however, start the season while mourning the passing of their head coach. Levon Akopyan, who was named best coach in Russia last season, died last Wednesday (29 August) at the age of 73. In his memory, all league matches on the opening day will start with a minute of silence.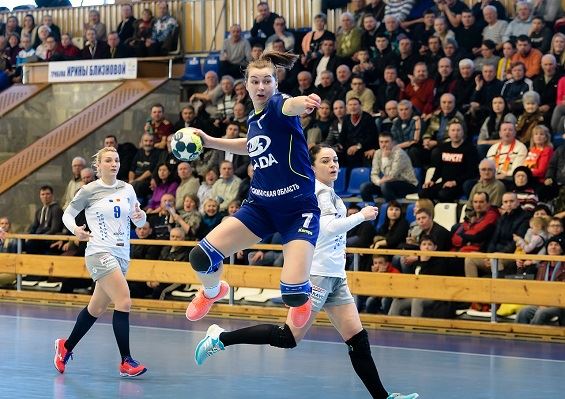 Former assistant coach Aleksandr Khomutov is expected to take over at Lada now, something he already did some time last season when Akopyan's health did not allow him to work.

Lada will again heavily rely on their captain, Daria Dmitrieva, who was elected the MVP of the past Super League season. Despite some reported lucrative offers from Champions League teams, the 23-year-old Russian international preferred to stay in her home town Togliatti for another year.

Lada's squad also boast some talented youngsters, as Elena Kirdyasheva, Elena Mikhailichenko and Elena Smirnova have recently won the Youth World Championship 2018 with the Russian under-18 team.

Togliatti full of domestic ambitions

Togliatti's biggest loss in the summer was Russian international Irina Snopova, who returned to Astrakhanochka after two seasons at Togliatti. Her new team are also full of domestic ambitions and would like to emulate their own success of 2016, or at least to reach the Super League final. However, they can not any longer rely on the three-time world champion Lyudmila Postnova, who announced her retirement a few weeks ago. Now the 34-year-old is planning to become an assistant to her husband Georgi Zaikin, who is Astrakhanochka's head coach.

Another Russian top team, Kuban Krasnodar, boast a good coaching staff, where the Russian national coach Yevgeni Trefilov works together with Alexandr Tarasikov. Most Kuban players are young, but they have somewhat matured since the last season, and working with a duo of such experienced tacticians should further help their development.

Last season, the Krasnodar-based team lost to Lada in the semi-final, so now their goal in the Super League is to achieve a better result.

Zvezda Zvenigorod, the EHF Champions League winners in 2008, have seen a downfall in their results in recent years. However, ambitions are still there, and the team which have bolstered their squad are determined to make a comeback and compete for top places in the domestic league.
Author: Sergey Nikolaev / ew