Return of stars sparks excitement in French league
Metz Handball have been dominating the women's league in France for years. But after three straight championships, their reign could come under serious threat in the new season, which starts Wednesday (29 August).

For the first time in a while, the club from the east of France doesn't look like being clear favourites in the French league.

Four internationals have returned from foreign clubs

After reaching the Women's EHF Champions League Quarter-final twice with the club, Slovenian right back Ana Gros moved to league rivals Brest Bretagne Handball. To replace her best scorer from last season, Emmanuel Mayonnade drafted Polish national player Aleksandra Zych from Champions League participants Vistal Gdynia.

Lefthander Zych is not the only important signing by Metz, one of the teams which have helped a number of national team players to return to their home country, a few months before the Women's EHF EURO 2018 in France.

Four internationals have returned from foreign clubs: Gnonsiane Niombla signed with Metz, while former CSM teammate Camille Ayglon-Saurina joined Nantes, Vardar's Alexandra Lacrabère went to Fleury les Aubrais, and national team captain Siraba Dembélé chose for the south of the country and Toulon/Saint-Cyr as her next destination.

"The French league will be stronger than ever"

"It shows that the league is improving at the moment, and the EHF EURO can only help develop women's handball in the country," Ayglon-Saurina says. "As a consequence, and with the arrival of some very strong foreign players as well, the French league will be stronger than ever."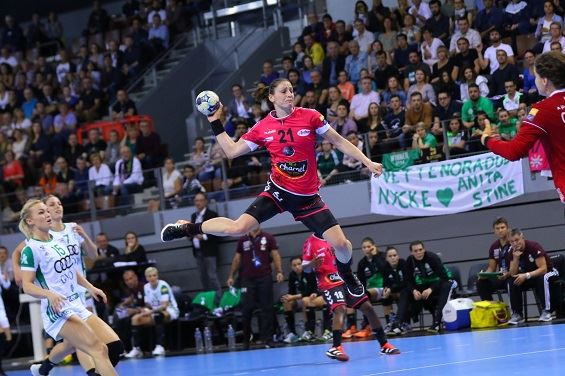 After two seasons finishing behind Metz, runners-up Brest have decided to step things up. Coach Laurent Bezeau used the opportunity to add even more strength to a roster already featuring the likes Allison Pineau, Cléopatre Darleux and Pauline Coatanéa.

Bezeau convinced not only Ana Gros, but also Swedish centre back Isabelle Gulldén - the Champions League winner from 2016 and MVP of EHF EURO 2014 - to join his star-studded squad. No wonder many experts are favouring Brest to take the title this season.

Nantes changed almost everything

It is not all about Metz and Brest, though. Nantes changed almost everything and added three EHF FINAL4 participants in the summer. Coach Fred Bougeant, who qualified twice with Russian side Rostov-Don, will now be sitting on the bench. He brought with him Spanish left back Alexandrina Cabral-Barbosa, while Ayglon-Saurina will add experience on the right back.

"Of course we are ambitious, but we know we have just taken the first steps of a new project, so we must be humble too," Bougeant says.

Other notable teams in the French league this season include Issy-Paris Hand, which lost Norwegian goalkeeper Silje Solberg and Dutch left back Lois Abbingh, as well as EHF Cup participants Besançon, which will feature two members from last year's gold-winning world championship team: line player Laurisa Landre and Siraba Dembélé.
Author: Kevin Domas / ew