Croatia hosts quartet of group match hopefuls
The Women's EHF Champions League 2018/19 season opens this weekend with two qualification tournaments. They will determine the two sides which complete the 16-team line-up for the group matches.

One of those tournaments takes place in Koprivnica in Croatia. Hosts HC Podravka Vegeta, Turkish side Muratpasa Belediyesi SK, Women's EHF Cup champions SCM Craiova of Romania, and Serbian champions ZORK Jagodina are the participants, and the winner will join defending champions Györ, THC and Krim in Group C.

The three other teams will continue their European journey in the Women's EHF Cup.

QUALIFICATION GROUP 2, SEMI-FINAL:

SCM Craiova (ROU) vs ZORK Jagodina (SRB)
Koprivnica, Saturday 8 September, 16:30 hrs local time, live on ehfTV.com

Jagodina won their first ever domestic championship last season, after finishing second five times in a row. The Serbian team hopes to ride the excitement wave also in the Women's EHF Champions League - but is facing a huge challenge against Craiova, the Women's EHF Cup winners from last season.

Craiova look to be the favourites, but their summer has been seriously complicated. Six players, including two main forces in defence, Andreea Pricopi and Nicoleta Tudor, have left the team, alongside veteran left wing Valentina Elisei and goalkeeper Yuliya Dumanska. Craiova ultimately found replacements, recruiting Bulgarian goalkeeper Ekaterina Dzhukeva, Croatian line player Andrea Seric and Macedonian right back Elena Gjeorgjievska.

Opponents Jagodina had to replace even seven players from their side which won the Serbian championship last season. So struggling for chemistry might also be an issue for them.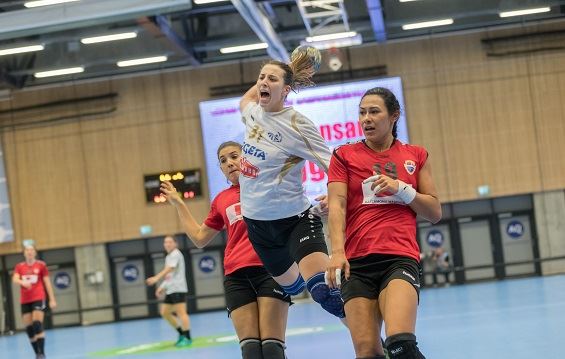 HC Podravka Vegeta (CRO) vs Muratpasa Belediyesi SK (TUR)
Koprivnica, Saturday 8 September, 19:30 hrs local time, live on ehfTV.com

Hosting the qualification tournament is a bonus for Podravka, who are aiming to return to the Women's EHF Champions League Group Matches after a three-year hiatus.

The Croatian side won Europe's premium competition in 1995/96 but has had many ups and downs since. Podravka will face Muratpasa Belediyesi, the Turkish champions, who are making their comeback into European handball after a two-year break.

Turkish women's handball has been on the rise in the past years, with both Muratpasa and Kastamonu reaching the Women's EHF Cup Semi-finals in recent years. However, no Turkish team has been in the group matches yet.

Muratpasa are boasting a nearly all-Turkish team, spearheaded by veteran Yeliz Özel, with only two exceptions: Russian line player Valeriia Baranik and Serbian goalkeeper Kristina Graovac.

"We want to return to the Women's EHF Champions League. We believe in our team, even if the challenge is big," said Podravka's sporting director, Miranda Tatari Simunovic, who represented the Croatian champions in the European premium competition as a player for 12 seasons.

Right wing Nikolina Zadravec will be absent but right back Dejana Milosavljevic could be make her retrn after being hurt in a friendly game they lost 30:27 against Buducnost in August.
Author: Adrian Costeiu / ew