Title holders to clash in Rostov
Last season, Györ won the EHF Champions League, while Rostov had been relegated from this tournament already after the group matches and eventually won the EHF Cup. Now the two title holders have been drawn into the same group, and their Saturday clash in Rostov will be one of the highlights of the third round, which will stretch until next Wednesday.
• CSM, Györ, Vardar and Metz boast a 100% record after two rounds of games
• Gdynia, Brest, Larvik and Bietigheim still have no points
• Iveta Luzumova from THC is the tournament's best scorer with 21 goals
GROUP A
NFH-Nykøbing Falster Handboldklub (DEN) vs CSM Bucuresti (ROU)
Sunday 22 October, 16:50 local time, live on ehfTV.com

Playing a debut season in a major competition is never easy, yet NFH have been doing pretty well. With two points after two games and taking the second place in Group A , the Danish side look like a solid candidate for a ticket to main Round.
Their opening win against Gdynia was quite confident, and a week later Nykøbing was somewhat unfortunate in Ljubljana where they lost to Krim by just one goal.
However, now NFH face an even bigger challenge against the group leaders who are still unbeaten in the competition. With 64 goals in two matches, CSM have the second best attack in the entire league after FTC-Rail Cargo Hungaria who have netted as many as 68 times.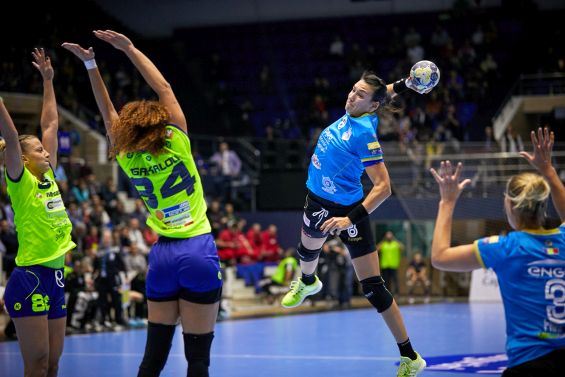 Cristina Neagu is also second - in the competition's scorer list. Bucuresti's left back has scored 20 goals in two games, just one less than THC's Iveta Luzumova.
Obviously Neagu, who returned to her home country after a four-year spell at Buducnost, has settled quite well, so Nykøbing should find a way to hold her back if they want to succeed.

Vistal Gdynia (POL) vs RK Krim Mercator (SLO)
Wednesday 25 October, 18:30 local time, live on ehfTV.com

GROUP B
Rostov-Don (RUS) vs Györi Audi ETO KC (HUN)
Saturday 21 October, 17:00 local time, live on ehfTV.com

Rostov-Don are the current EHF Cup winners, yet obviously the EHF Champions League is a different caliber.
Despite high ambitions and a star-studded squad, so far the Russian champions look shaky in their "group of death". They struggled against Brest in their opening home game, and then put on some unconvincing performance in Denmark where they lost to Midtjylland.
"We were nervous during the preparation for this tournament, and I think that's the reason why we didn't convert many of our chances against Brest and Midtjylland. Maybe the players have been mentally affected by our performance in the Champions League last season," Rostov's head coach Frederic Bougeant told the club's official website.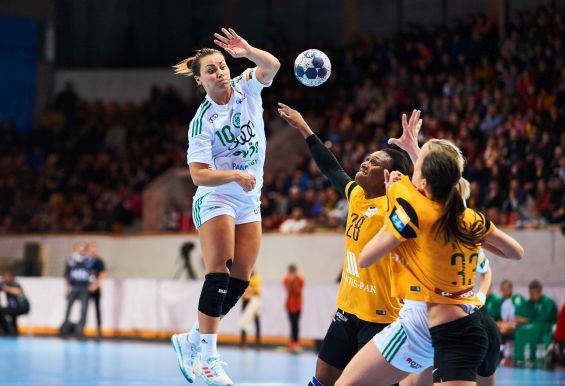 Now Rostov are hosting the current EHF Champions League winner Györ, who are again among the favourites of the competition and have won in style both of their matches in Group B.
Last year, Rostov lost both games against the Hungarian powerhouse in the group phase, notably by a small margin on home court (28:27). This time, Bougeant is quite optimistic: "I think we will show a good handball against Györ".

Brest Bretagne Handball (FRA) vs FC Midtjylland (DEN)
Friday 20 October, 19:00 local time, live on ehfTV.com

GROUP C
Larvik (NOR) vs HC Vardar (MKD)
Saturday 21 October, 17:00 local time, live on ehfTV.com

After the two rounds of games, the opponents are in very different situations. Following the departure of several experienced players in summer, Larvik mostly rely on young players, and it affects the team's results.
The Norwegian side had their chances both against THC and FTC, yet ultimately came up short. Now the 2011 EHF Champions League winners are among only four teams in the competitions that still have no points.
And it will be definitely tough to snatch them from Vardar, who, on the contrary, boast a 100% record after two games. The Skopje-based team aim high in the European top flight, and they show their quality and determination in every match.
Vardar can be even more convincing in their domestic league where they smashed Pelister 46:13 this Tuesday. The coaching staff rested a number of key players - Andrea Penezic, Andrea Lekic, Jovanka Radicevic, Barbara Lazovic - so that they could be better prepared for the game in Norway.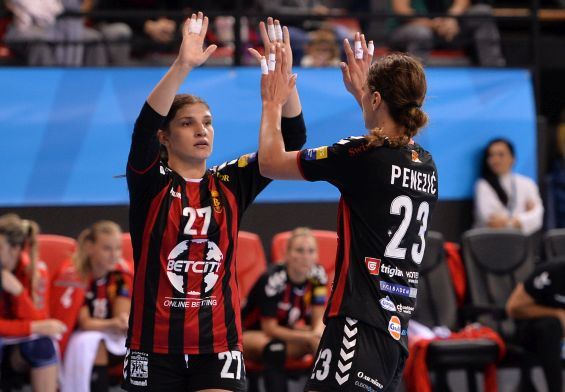 Thüringer HC (GER) vs FTC-Rail Cargo Hungaria (HUN)
Sunday 22 October, 14:00 local time, live on ehfTV.com

GROUP D
Metz Handball (FRA) vs Buducnost (MNE)
Saturday 21 October, 17:30 local time, live on ehfTV.com

At the start of the EHF Champions League season, Metz have certainly lived up to expectations. Following an impressive (30:22) home victory against Vipers, the team of Emmanuel Mayonnade enjoyed a successful voyage to Germany where they beat Bietigheim 30:26.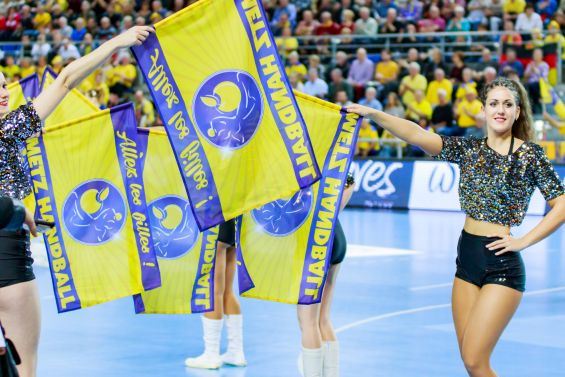 So far, the French champions have faced only the debutants of the European top flight. But now they will play against an opponent of a different class – at least on paper - as Buducnost won the Champions League as recently as 2012 and 2015.
Last season Metz also met Buducnost in the group stage, where they exchanged home victories. The French side also seem to have a good chance now as their opponents are not so strong any longer.
Following the departure of several key players, Buducnost are struggling in Europe. Their young squad lacks consistency, and after comfortably beating Bietigheim at home, the Montenegrin team suffered a devastating loss in Kristiansand (29:19).
Vipers Kristiansand (NOR) vs SG BBM Bietigheim (GER)
Sunday 22 October, 17:00 local time, live on ehfTV.com

Round 3 of the Women's #ehfcl is spread out nicely, with matches on four days over the next week. Read our preview: https://t.co/6bsLNmmDZF pic.twitter.com/mzhOZmz7nq

— EHF Champions League (@ehfcl) October 19, 2017
Author: Sergey Nikolaev / br